What a treat it was to photograph these downtown Denver family portraits. Photographing families with older children is so different, yet just as satisfying.
I definitely don't get as many steps in as I do when I'm chasing around a toddler. Having real conversations with children, tweens and teens during our shoot feels really rewarding, and makes me look forward to my own kids reaching that stage.
Deciding What To Wear
Megan had a distinct vision for this session. I helped her coordinate outfits via text photos to shop from her family's closets. I always advise moms to choose their outfit first and then build the family's wardrobe off of that.
They went with a rust, navy and white combination that will look when hung in their house. Putting a little thought into how everyone looks together pays off greatly in the end!
Then I suggested a few location options, and this area of downtown Denver ended up working perfectly!
Downtown Denver Portraits
Urban city portraits are great with older kids. We can wander down alleys, use architecture and fun colors to make your portraits original and beautiful.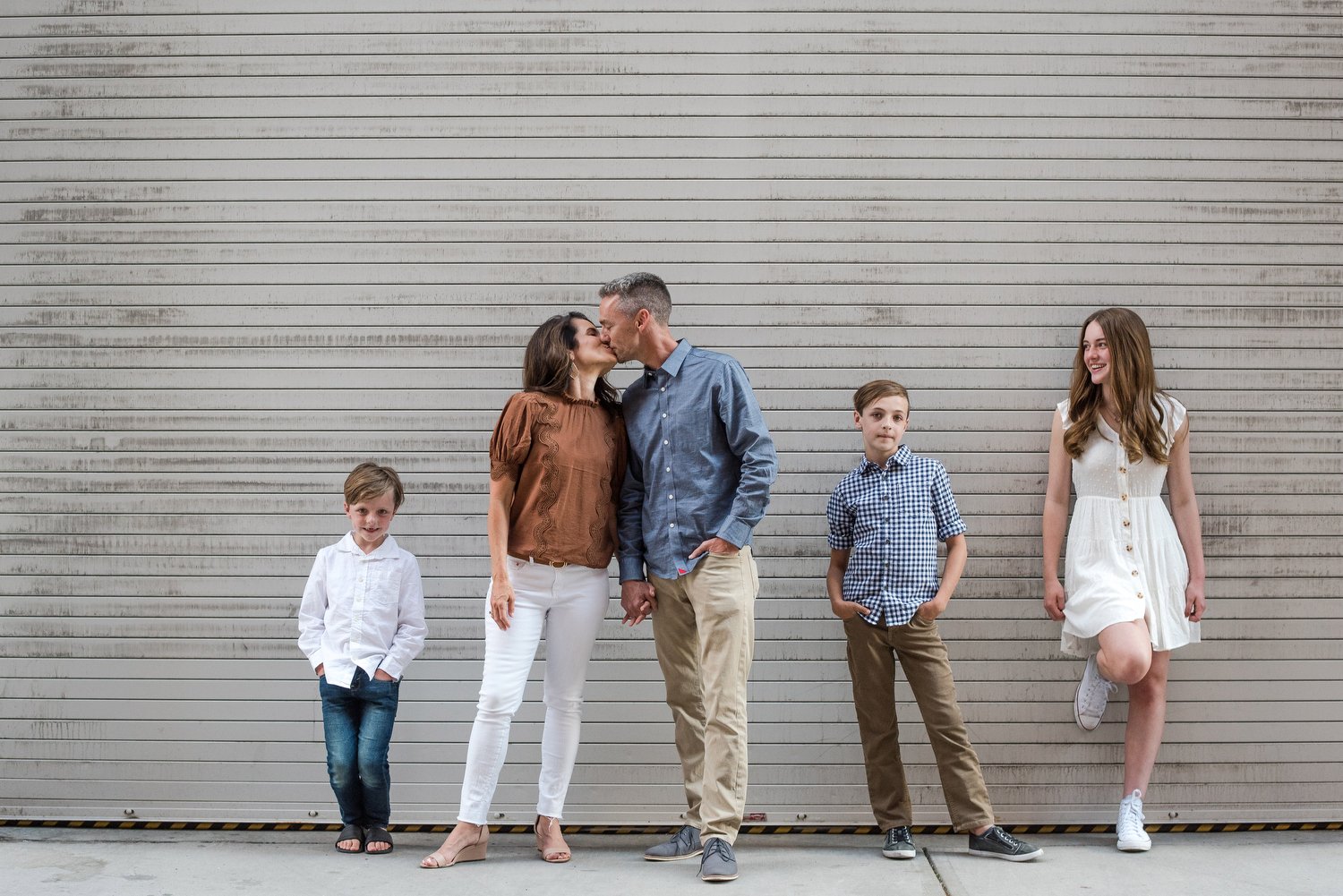 Using bridge and building lines to frame your portraits gives it all a modern feel. Also, there is enough greenery around to add in pops of nature.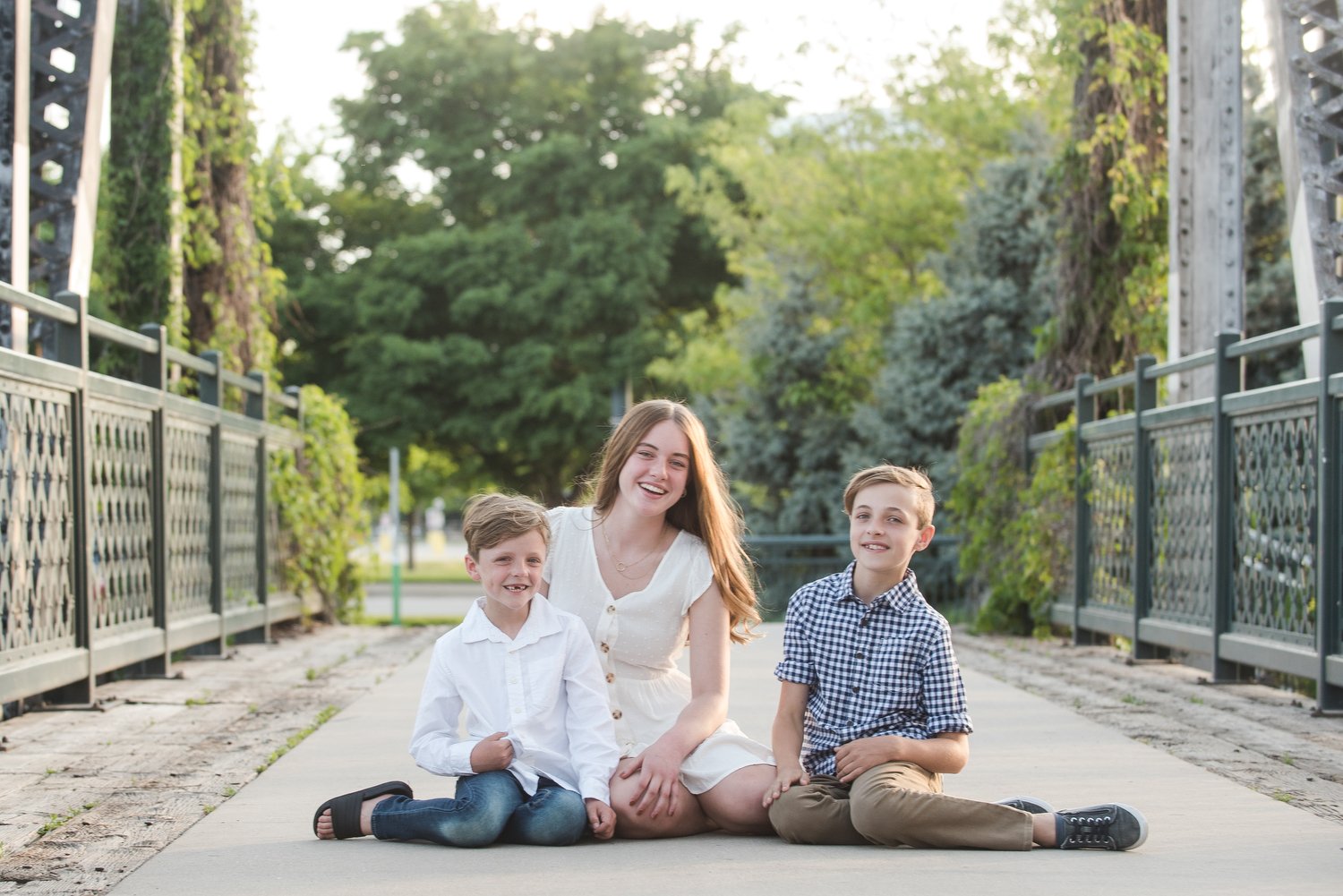 Trusting Me
When asking you to walk down a grimy street, you may second guess me, but I promise I have a vision. Family portraits in downtown Denver can be a welcome change from your past sessions because they'll look different.
I do my best work when families trust me implicitly. It can be difficult to do that with someone you've never worked with, but it always pays off in the end.
Put down your guards, enjoy your self with your children and it'll be a memorable time.