invest in your family's legacy
The years are flying by and you're feeling a little overwhelmed by it
Slow it down with printed memories
As a mother of 3 young kids, and 17 years of experience as a photographer, I get it.
Your days feel full and, sometimes, really hard. When we work together, I'll make this easy.
We will plan for photos based on best lighting and kids' nap schedules, because cranky kids do not equal a fun photo session. Your location will be determined based on what you want. I have a whole list of great spots for photo sessions!
I've Got You Covered, Literally
Moms, I have flattering dresses at my studio for you to choose from. I also include professional hair and makeup for you.
I have dresses for your daughters sized 9m-6T. I'll also give you guidance on what the rest of your family can wear via FaceTime or text. Coordinating your clothes to the location makes a big difference.
I'm Crossing Things Off Your To-Do List
At the end of it all, I don't just dump a bunch of digitals in a gallery for you to figure out what to do with.
I personally guide you on choosing your favorites and how best to enjoy your images - usually it's a combination of digitals and product (albums or wall art). Nothing can replace the experience of looking at your family portraits with your loved ones.
All session fees are $250
includes professional hair and makeup • use of client wardrobe • family styling guidance •
location scouting + in home viewing and ordering session
Digitals and products are offered a la carte;
Clients invest a minimum of $750 in product and digitals.
for more detailed pricing info scroll down, click on session type in menu, or book a call with me
What better gift can you give yourself and your family than printed memories? These beautiful albums help you re-live them over and over again.
Leather and linen albums begin at $750 and include the matching digitals.
I will custom design your wall gallery with framed fine art pieces that are guaranteed to last 150 years. Installation is included!
Framed wall art begins at $375 and includes the matching digital.
Digital collections begin at $750. Save on digitals (or get them free!) by purchasing printed product. They are delivered via a download link.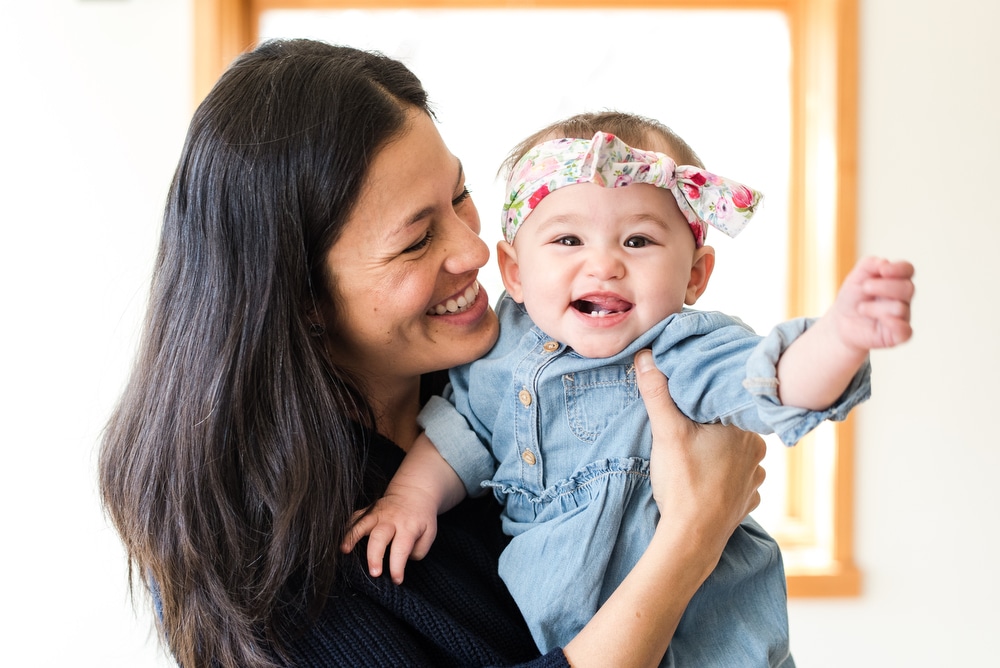 Sending you a gallery of digitals feels like I'm only doing half my job. What's the point of getting family photographs done for them to sit as pixels on your computer?
Those hard days, you know the "I-want-to-pull-my-hair-out-and-go-hide-in-the-closet" days... Those are the times that you'll look up at the framed photograph of your children and feel a softening of your heart. Those are the days you hang these images up for.
Holding your hand every step of the way, we'll plan out your session, have fun and then sit down to choose your very favorites to enjoy as artwork. I don't leave you until the custom artwork is hung and the albums are delivered. As a mom myself, digitals are important to me too which is why all my prints and products come with the matching digital.
Get ready to have fun - yes, fun!
Your only job is to enjoy this time just being together. Feel free to bring activities, costumes, toys, bubbles and books.
My job isn't finished until the album and digitals are delivered and the wall art is hung on your walls.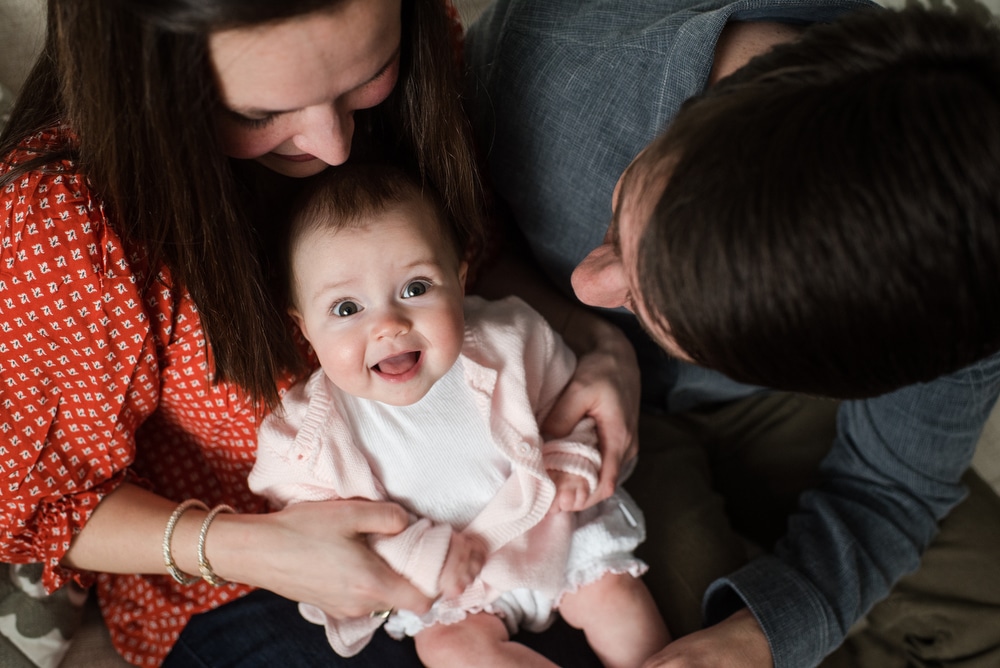 Finding a photographer whose work you love, but also who you click with is important! Let's chat on the phone
before booking to make sure we are a good fit and to answer any questions. This helps eliminate the endless back and forth emails.
Figuring out what to do with your images can be the hardest part! That's why we work together to choose your favorite images and the best way to enjoy them.
When should i photograph my maternity or newborn session?
When should i book our session?
For maternity, I suggest doing your portraits between 28-33 weeks. Any less, and it may be hard to see the bump; any more, and you are OVER.IT. Here is some maternity photography advice that may help.
For newborn photos, I like to do them before they are 2 weeks old as baby acne can set in and they are itty-bitty. But if you miss that window, no worries! Since I do lifestyle newborn photography, I've done 6 week olds.
Generally family portrait clients book a few months out, newborn clients book 1-4 months out. When I can, I always try to work people in last minute, but availability will be more limited, especially during my busy months. I take a specific amount of clients each month so as to give great attention to each.
Where should we take our photos?
All newborn portraits are taken at your home. Do not worry about the mess. I just need a small corner of a room to make things work :)
For family portraits, at your home, backyard, a park or favorite spot are all good. If you have children under 3, I highly suggest at least starting at your house so we meet somewhere they are comfortable. Here are some of my favorite family portrait locations in Denver.
Whether you're boho or classic, jeans and blouse or a maxi dress - I'll help you piece it all together.
Once you book, I will send you a link to my client wardrobe for women and girls, as well as a styling guide for you to get ideas based on your style and age of children. You are able to purchase clothes from there or shop your closet. Remember - complementing, not matching!
How Long do portraits taKE?
The creative fee covers my time and talent for our session, as well as editing the images. All digitals, prints, albums and wall art are ordered a la carte at your Viewing and Ordering Appointment which takes place about a week after your session. All of my albums and wall art include the matching digital. I also offer various digital only collections.
Family sessions are generally 45-70 minutes long. If your family is rocking it, then I won't keep you longer if we've gotten the shots I want. If your family takes a little longer to warm up, no problem! There's really no time limit, but I will say with almost 2 decades of experience, I'm efficient :)
Newborn sessions take about 45-90 minutes. Baby leads the session, so if baby needs to eat, then baby gets what baby wants - ha!
I need to lose weight first ...
Sunset sessions are so late - can we do them earlier?
Sure, we can do a sunrise session! Why not? Your kids are up early, happy and ready to rumble.
But if you're not an early riser, then yes, 1.5-2 hours before sunset is prime time to get that golden light. Feed your littles an early dinner and then let them get the wiggles out during our session. I've found this works best for kids 1.5 years and older.
Obviously beautiful light is useless if your kids are melting down, so if you don't think your kids can make it, then we can look into a mid-morning time slot, and shoot at a location that has open shade.
Listen, your kids just keep growing. Time doesn't stop. I see families miss out on capturing years of family memories because of their own insecurities about their appearance. And I have been there - trust me! (Hello 3 kids!)
Even if you are carrying a few extra pounds and feeling self-conscious about your appearance, please trust me when I saw wearing the right dress, paired with professional hair and makeup, and being posed by a professional photographer will make quite a difference. You'll not only look, but (more importantly!) FEEL, amazing!
Don't wait for the perfect time to book photos, because most likely that doesn't exist.