Digitals are fine and all, but Facebook won't be around forever, your hard drive will crash, technology will change.
That framed 24×36 hanging on your wall, the album on your bookshelf, the prints in your hand – all those aren't dependent on anything. They'll survive any change in technology and you'll cherish them more and more as the years go by.
When your newborn baby all of a sudden turns 18, you'll be wistful and full of nostalgia, and page through that album of newborn portraits. You'd pay any amount of money for that album in 18 years because it is full of memories – it is priceless.
"Ok, fine," you say, "You're right – let's print some of the images, but how do I choose?!"
Decision paralysis is a real thing. Too many choices, it feels so permanent, this will take me hours to decide, I love them all…
This is where I come in. I help you pare down your favorites, and really figure out how you want to use the images. What's best for your family, for your style, etc. Do you have 40 favorites? Let's do an album. Do you want a few awesome images for your wall? Let's figure out what fits your home style: metal, wood or framed print.
I've recently gone through everything I offer and added some really beautiful products, and took out a few that weren't my favorites anymore. I only offer you what I would hang or place in my own home.
I also want this to be EASY! When you order a print, it comes framed – ready to hang. All wall art, albums, image boxes are finished. There is no extra work work for you. I'll even hang them!
Let me introduce you to a few of my favorites:
Glass Image Box
This beautiful glass box with a black metal trim is my newest favorite find. The vintage-inspired patterned glass has tiny bubbles and a water-like effect. It holds all your entire collection of images as 4×6 prints tied with a silk ribbon. Larger image box and print sizes also available.




The Indestructible Album
You choose your favorites during your Premiere + Order Session, and then I design it. This 10×10 20-page album includes 25 images with many choices for the cover – linen, leather, metallic leather (as shown), and the option to include more images. This album comes with your entire digital collection.

The lay-flat pages are mounted flush and go across the entire spread so there is no gutter (or space) between pages.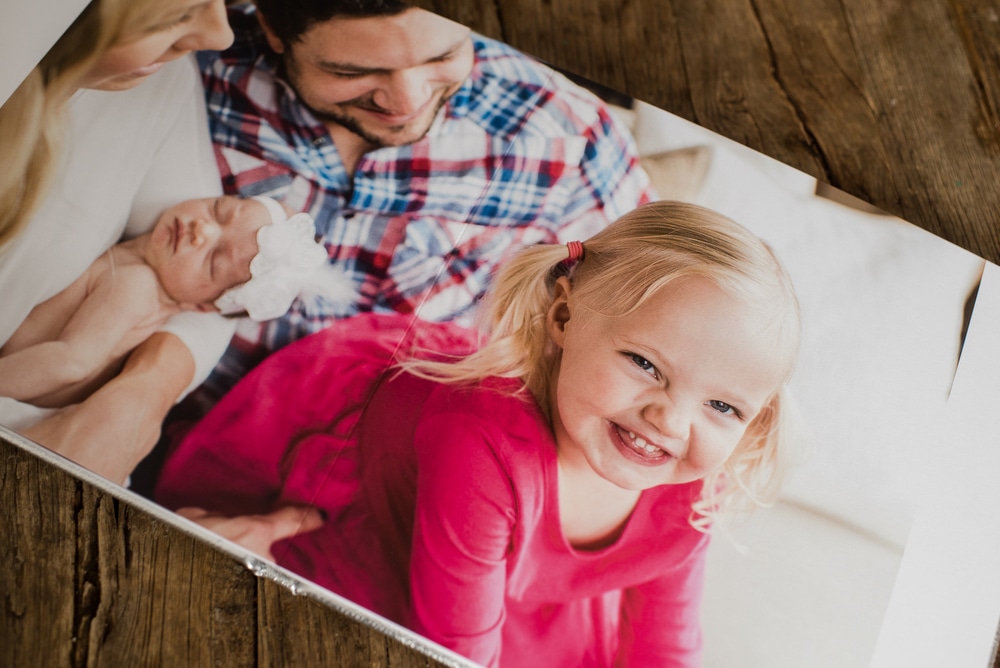 Little hands can't accidentally tear any pages as they are 1/32″ thick.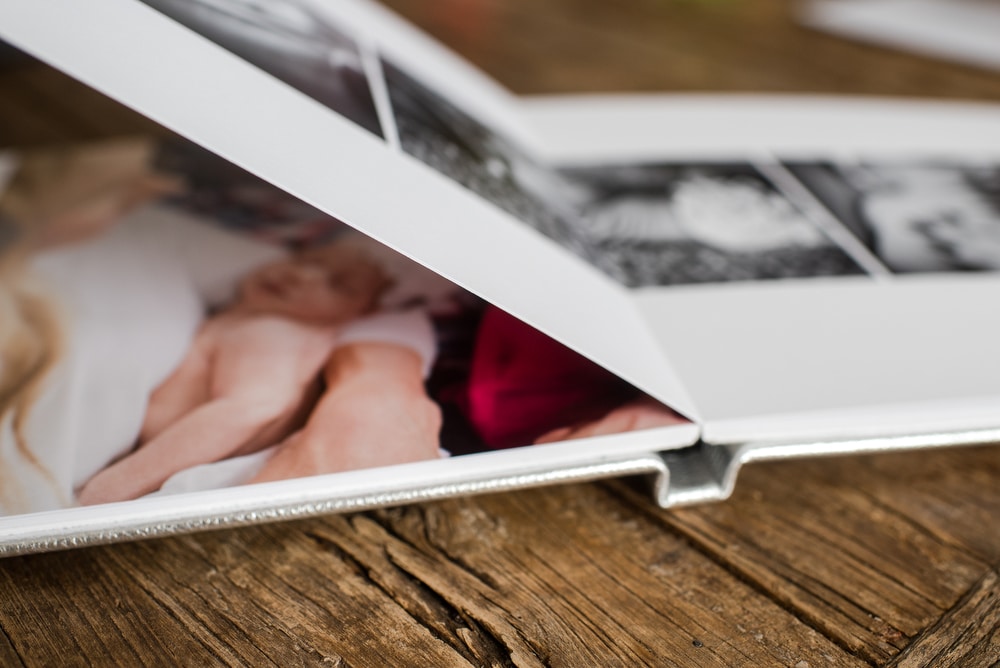 This metallic leather in silver has an etched pattern to it.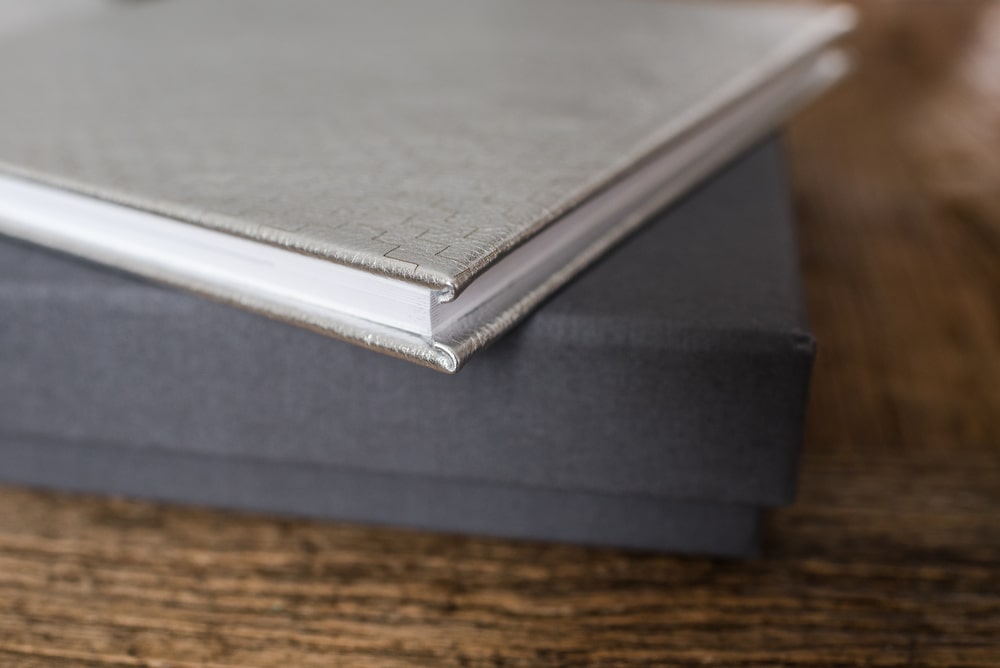 Matted Album
This album comes with 10 pages and each page has a 5×7 matted print. You have many choices for the cover – linen, leather, suede. You receive the digital files of the 10 prints.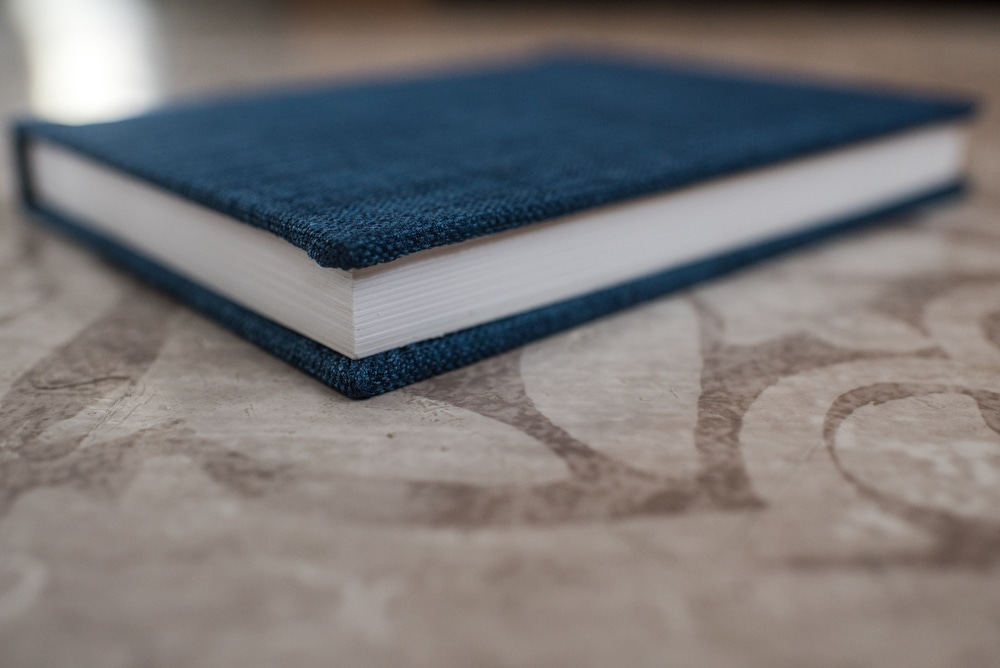 The prints are in matted pages.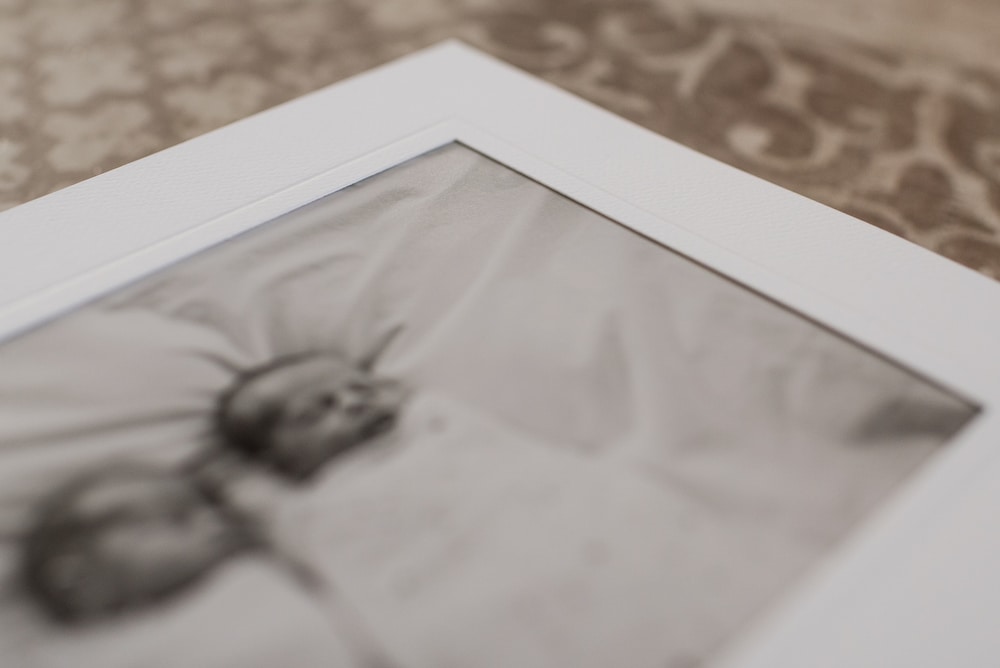 One 5×7 print on each page.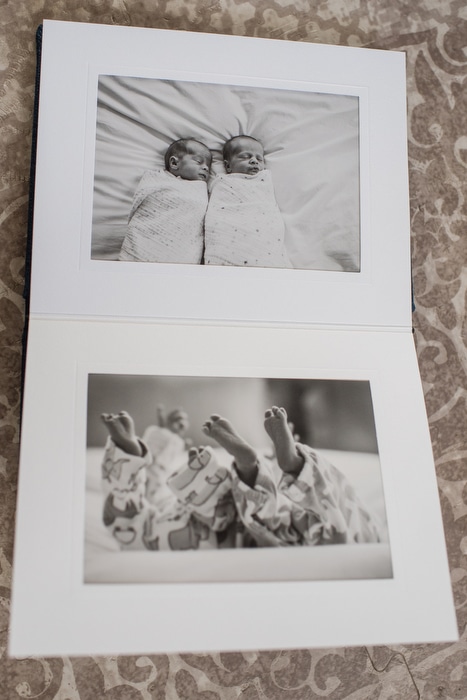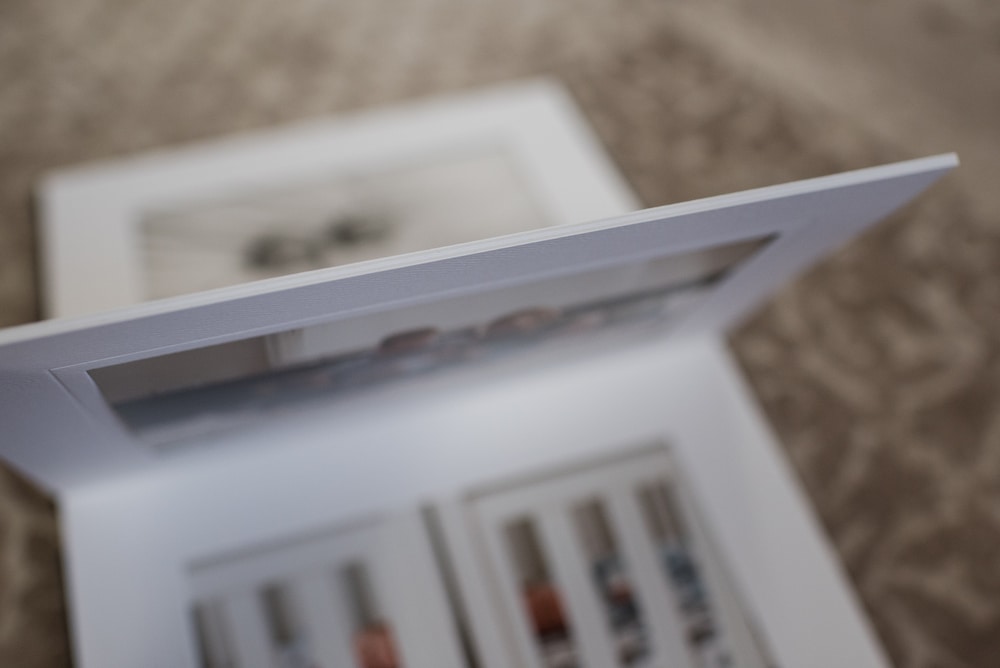 Photo Prints
All photo prints come mounted onto a matboard so there is a heft to them. Don't worry – they fit easily into frames. Three finishes are offered for the photo prints: (in order from top to bottom) deep matte, linen and metallic. All prints larger than an 8×10 come matted and framed and ready to hang! You also receive the image digitally when purchasing wall art sized 11×14 or larger.

Linen: This paper has vivid color, bright whites, rich blacks and a semi-gloss finish and slight linen texture. It's the most popular option.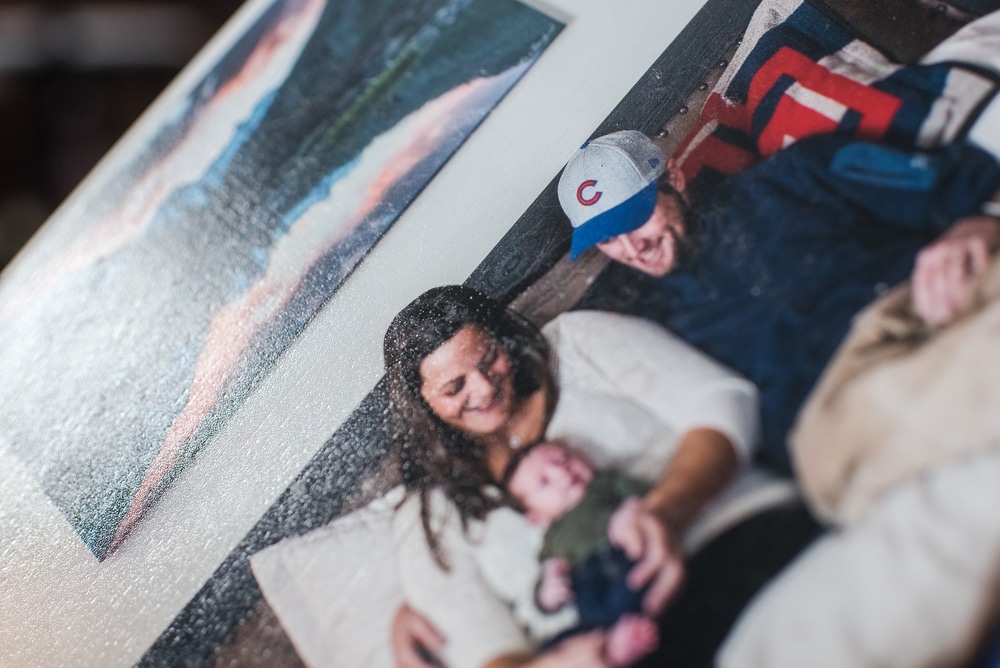 Deep Matte: A super smooth finish with no gloss at all. It has an subtle color reproduction. Great for skin tones and soft images. *Not typically recommend for images with dense shadow detail and ultra rich blacks.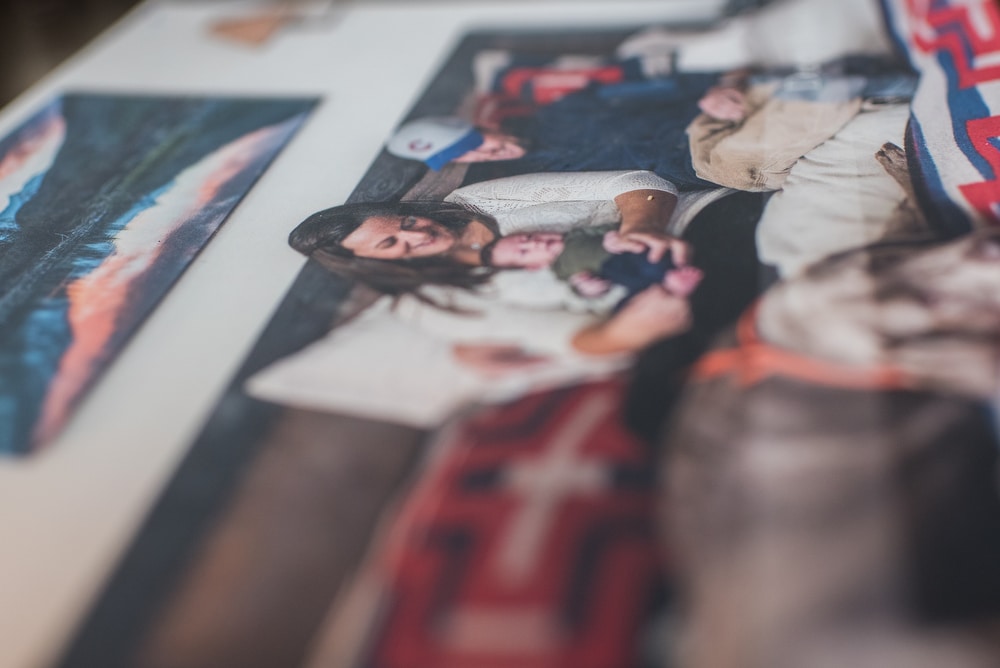 Metallic: This photo paper has a high-gloss finish with rich vibrant colors. It has an almost 3-D effect. You either love it or hate it. It looks great with very contrast-y images in black and white or color.
Metal Wall Art
Metal Prints are waterproof, UV resistant, and made from 100% recyclable aluminum. They are so durable and a favorite with families with small kids. You could even clean them with Windex. They come with a block with nail holes on the back, so it's easy to hang, and sticks out from the wall a bit. You also receive the image digitally when purchasing wall art sized 11×14 or larger.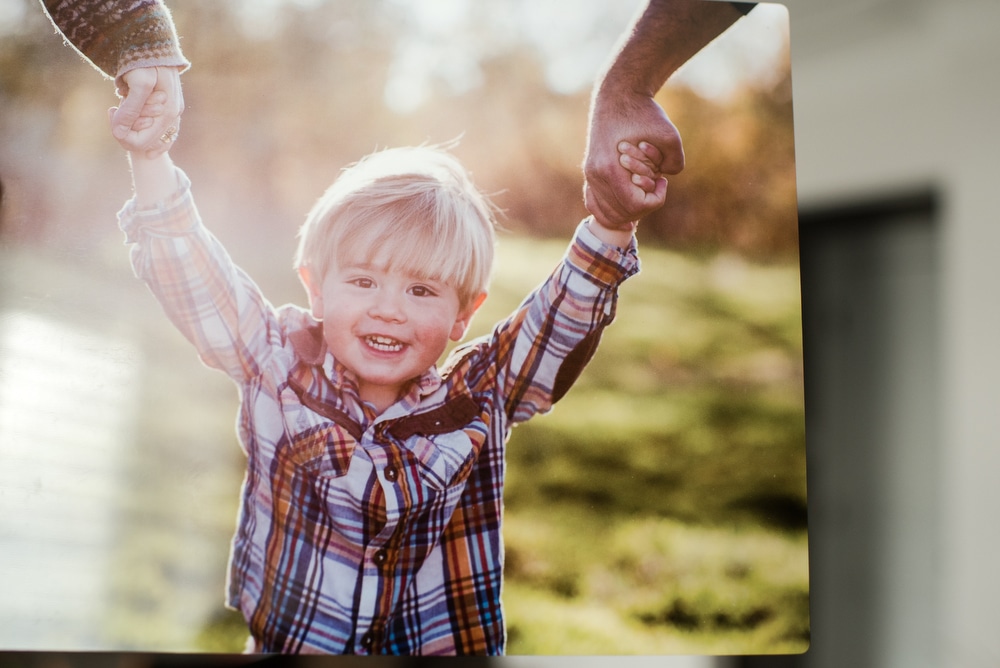 And last but not least,
Wood Wall Art
Your photograph is printed on fine art linen paper, so you are getting the rich color with the look of wood on the edges. The fine art paper is sprayed with a subtle UV coating then hand-mounted and hand-sanded with rounded corners and beveled front edges for a slightly vintage look. You also receive the image digitally when purchasing wall art sized 11×14 or larger.

A close-up of the wood edge on the side. This wall art hangs flush against the wall.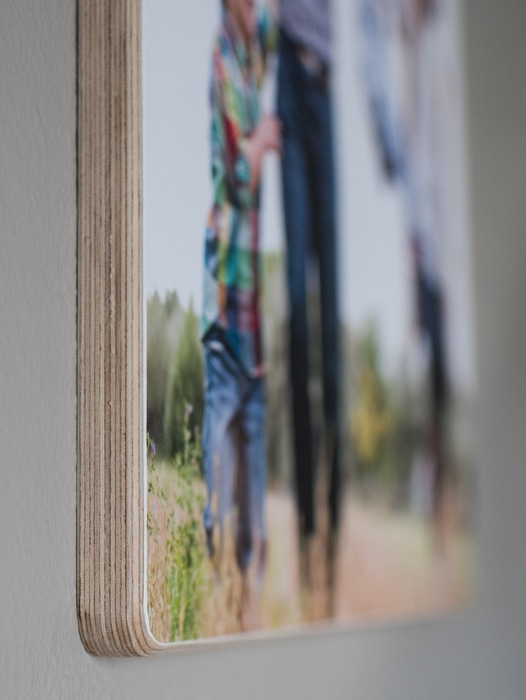 Here you can see the sanding of the edges, as well as the linen texture of the paper.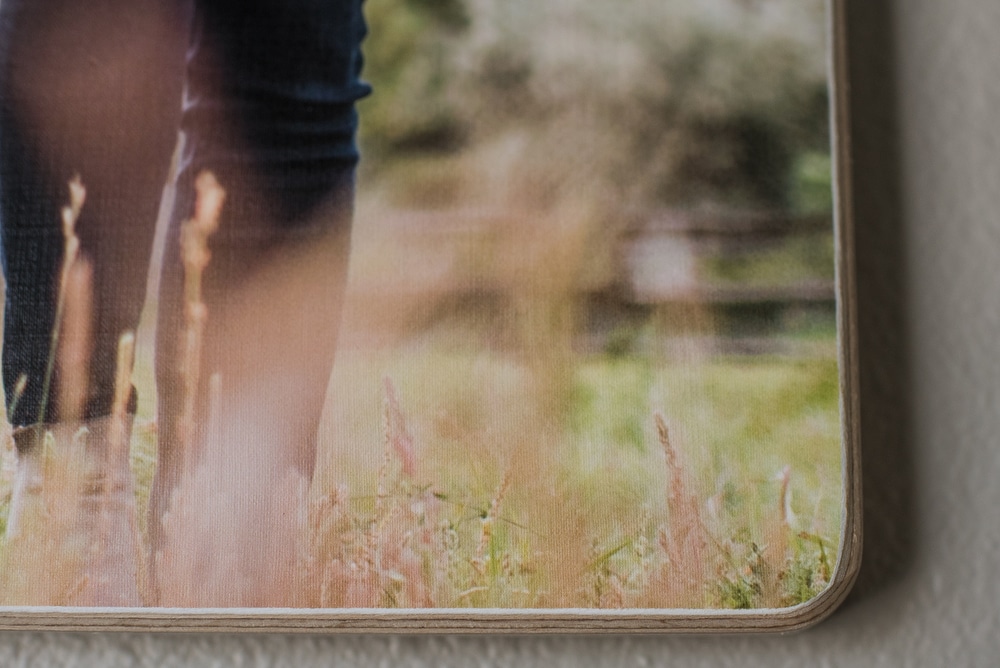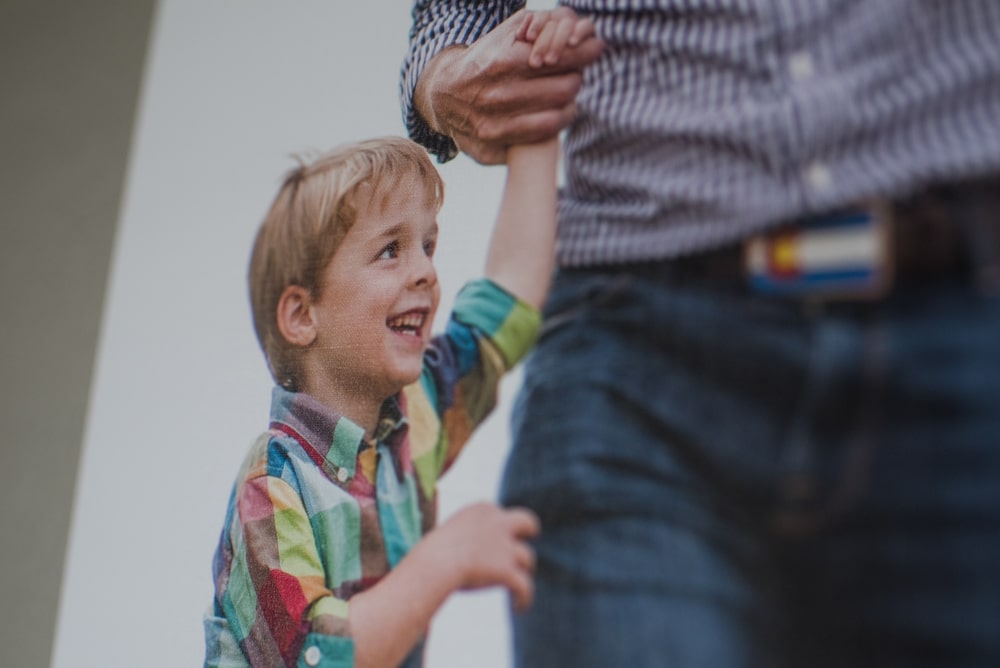 Whatever you choose, you can't go wrong. Just choose something! One image on the wall that you see everyday will bring you more joy than 50 images residing on your hard drive.