Family Portraits with The Stanley Cup
After shooting Brent and Kelly's vow renewal until late Saturday night, Alexis, with Volte Photos, and I were back at the Sopel's house in the morning. We got there before the Stanley Cup, so we could document the arrival.  Brent was like a little kid when the Cup came – grinning from ear to ear.
They had planned to eat cereal out of the Cup as a family. It was so fun and surreal. We then came back later in the afternoon for the Stanley Cup party/backyard bbq. The Sopels guesstimated that they would have more than 350 guests throughout the day at the party, and it sure seemed to hit that mark. With music from Panache, 2 pig roasts and the Stanley Cup – it was a great party.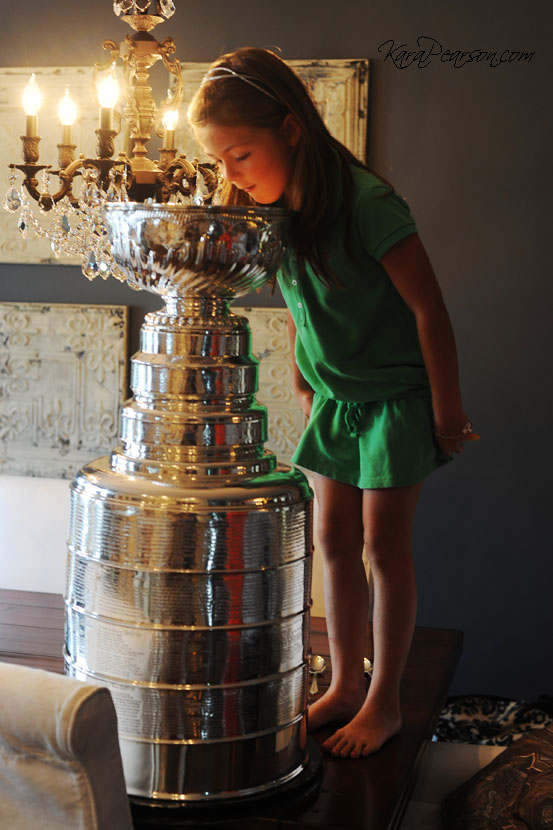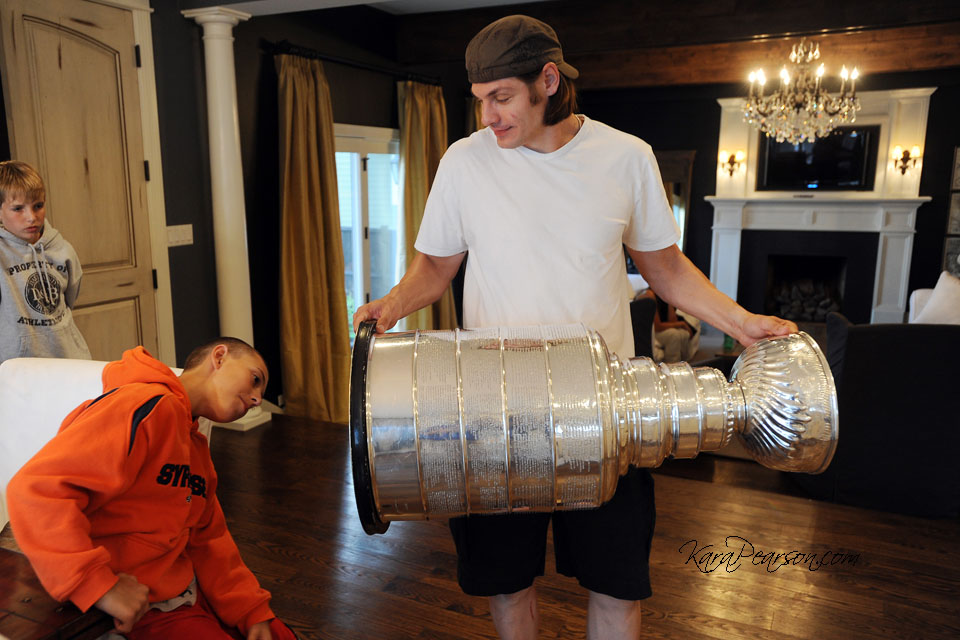 Brent had silver spoons engraved with each family member's name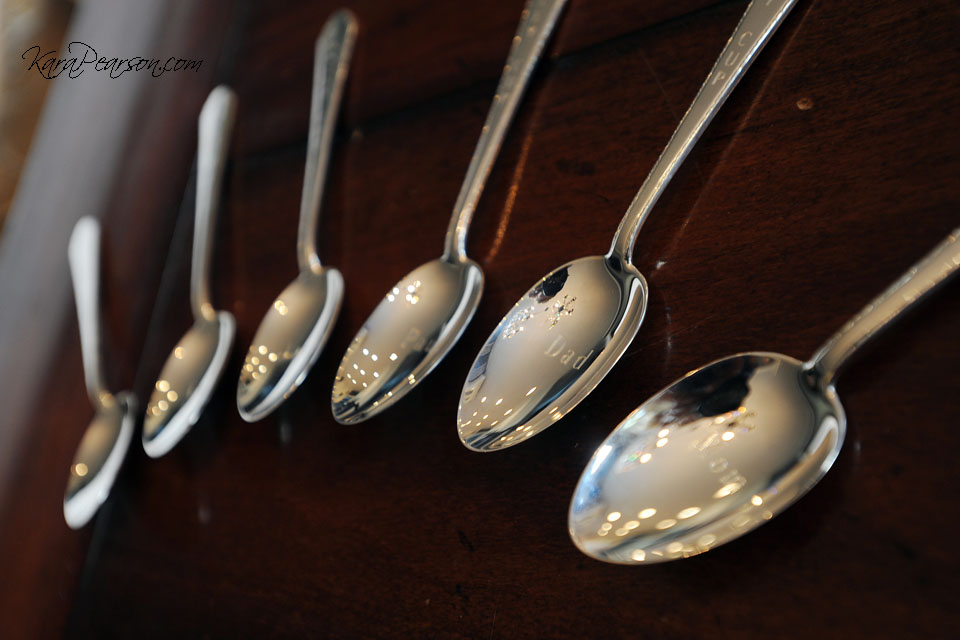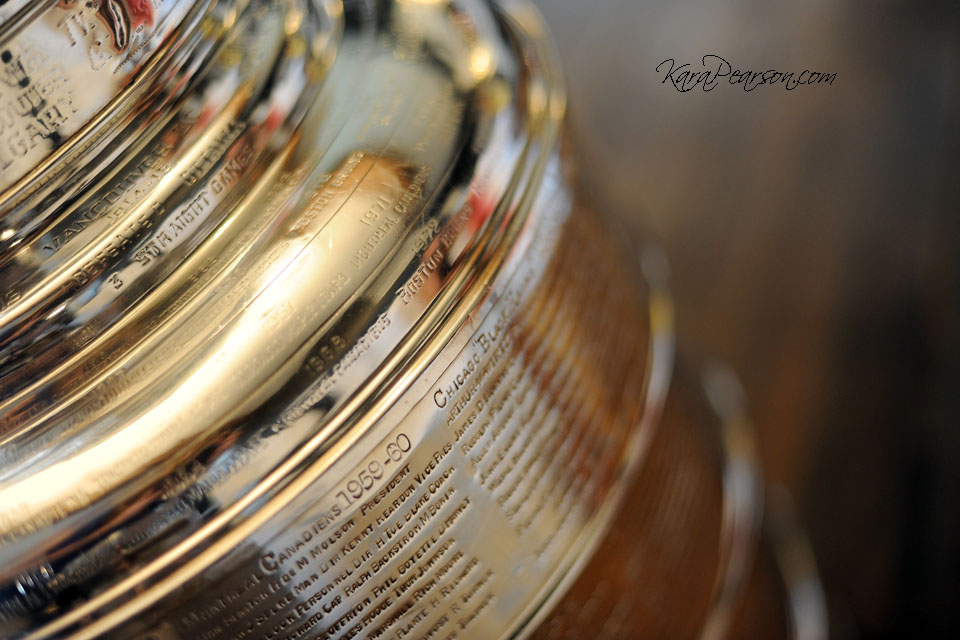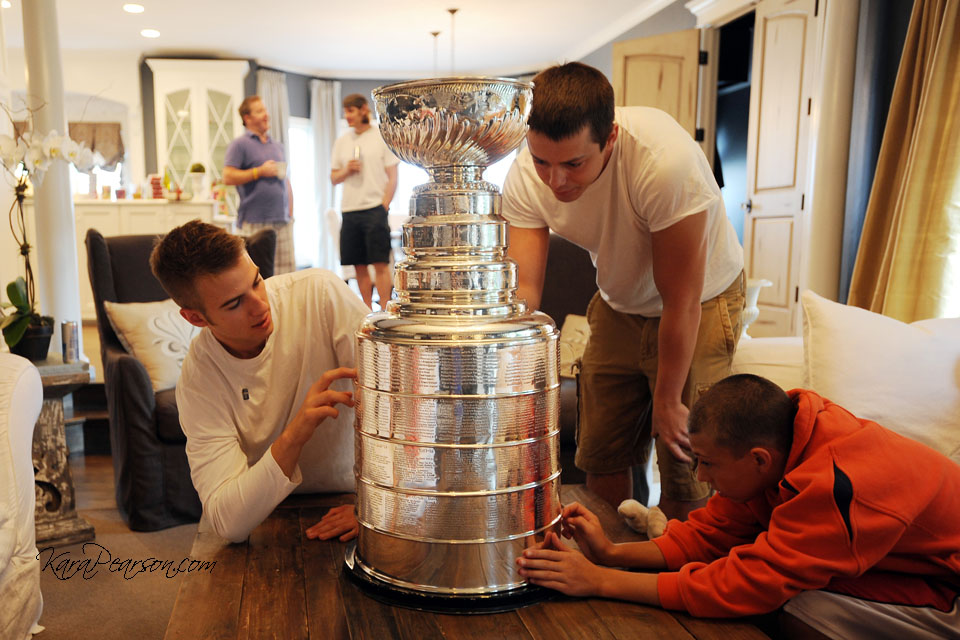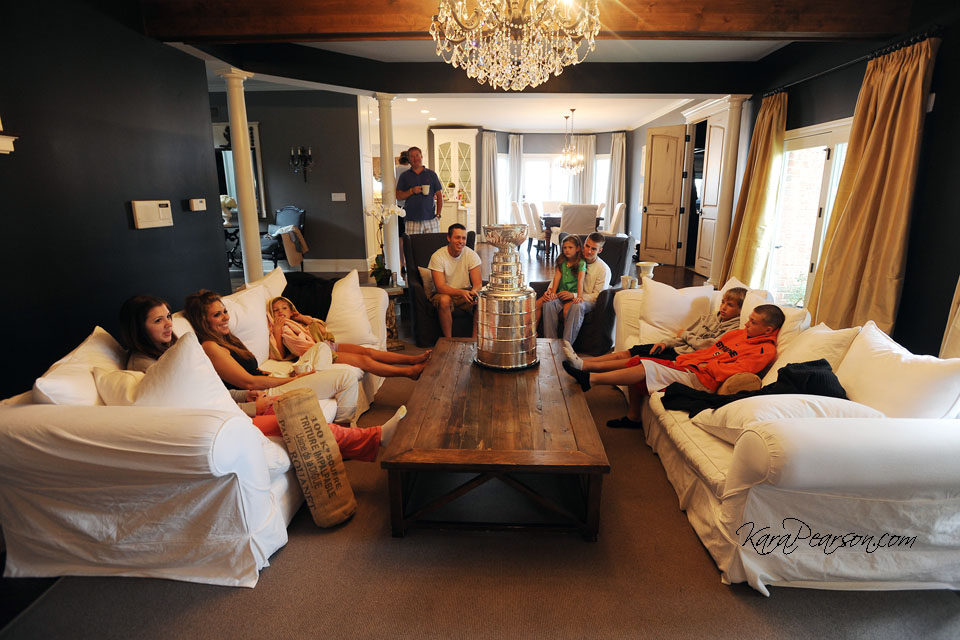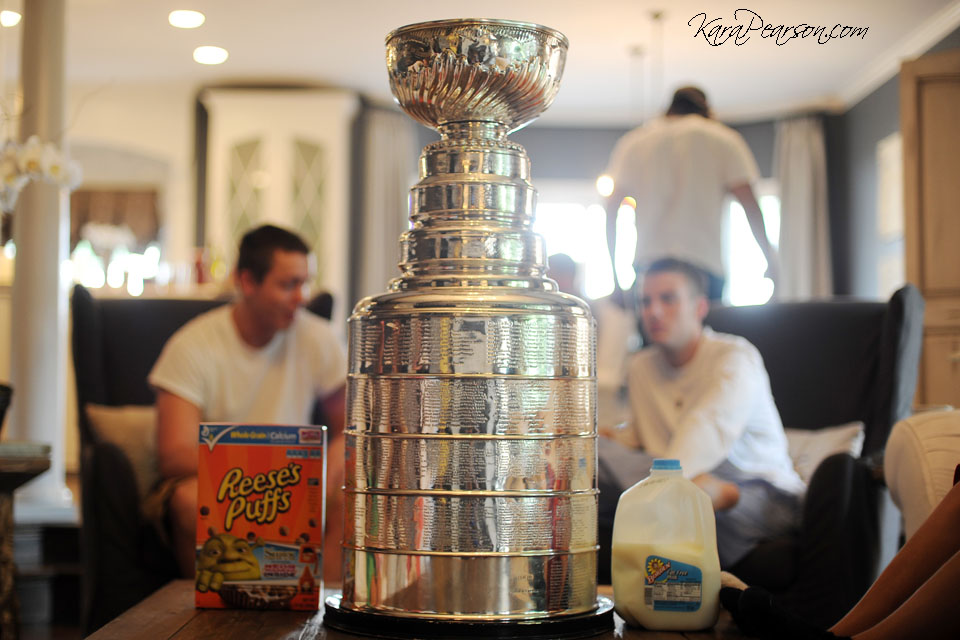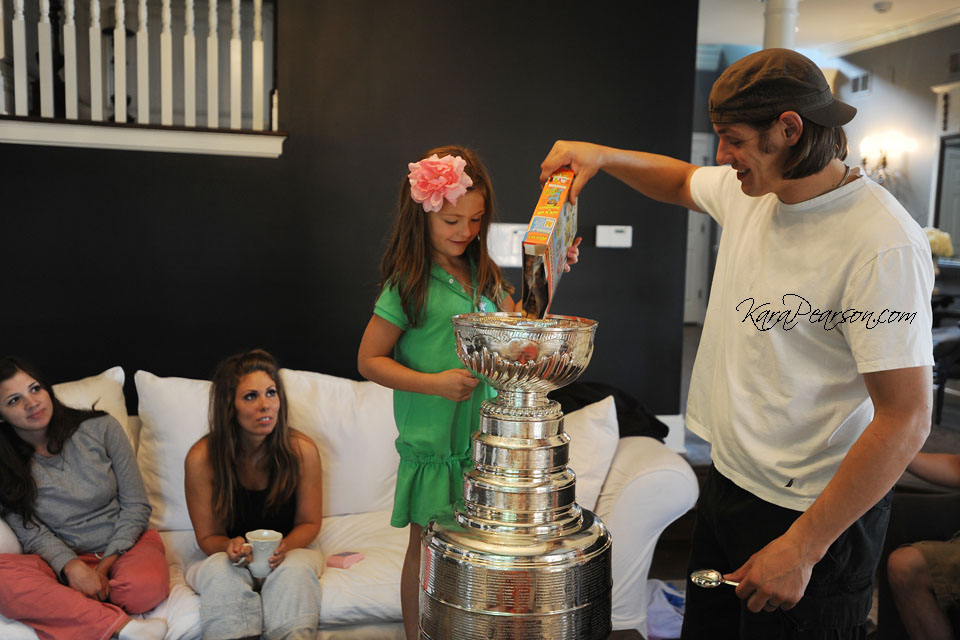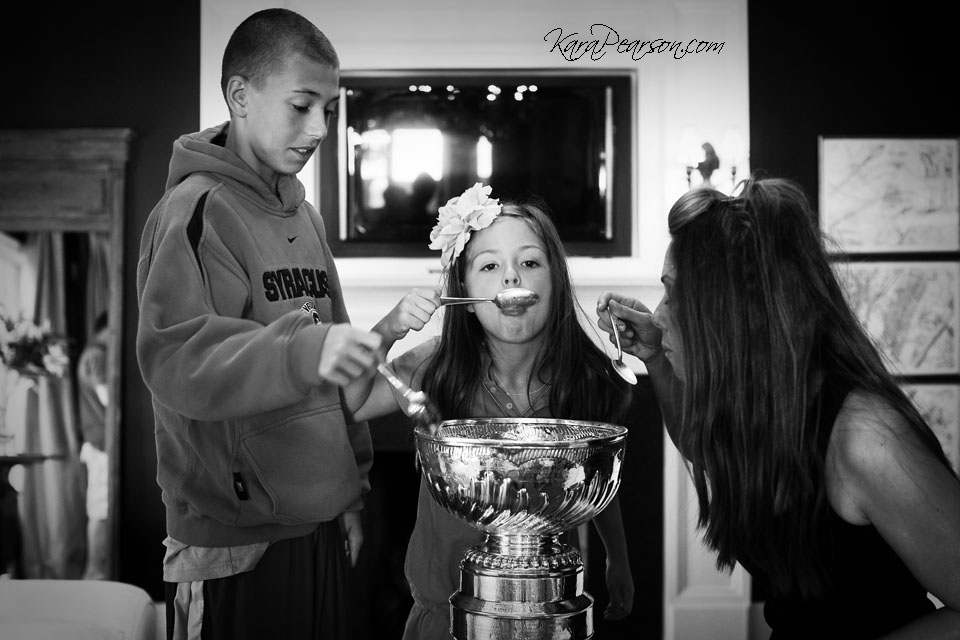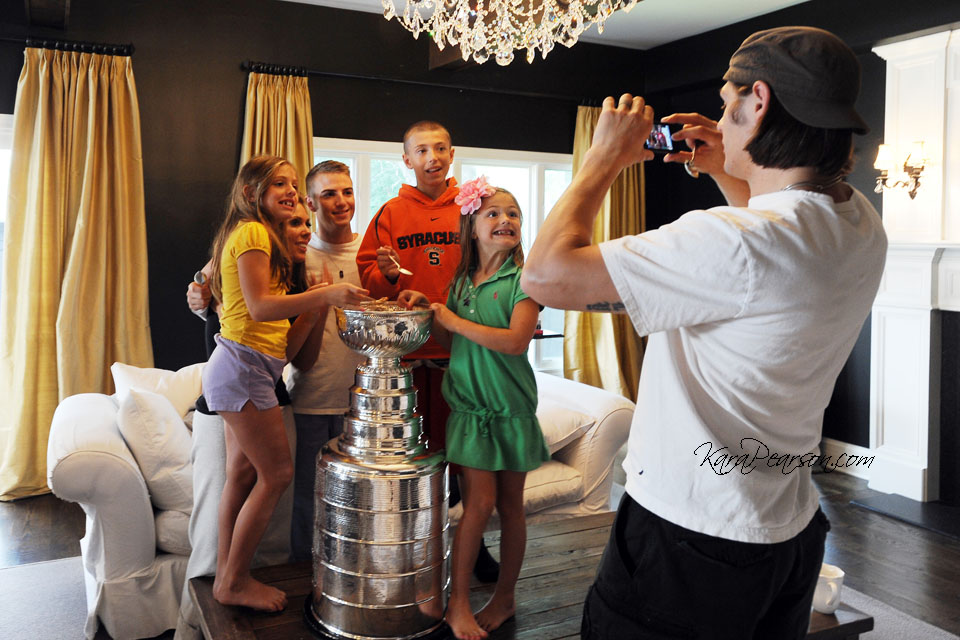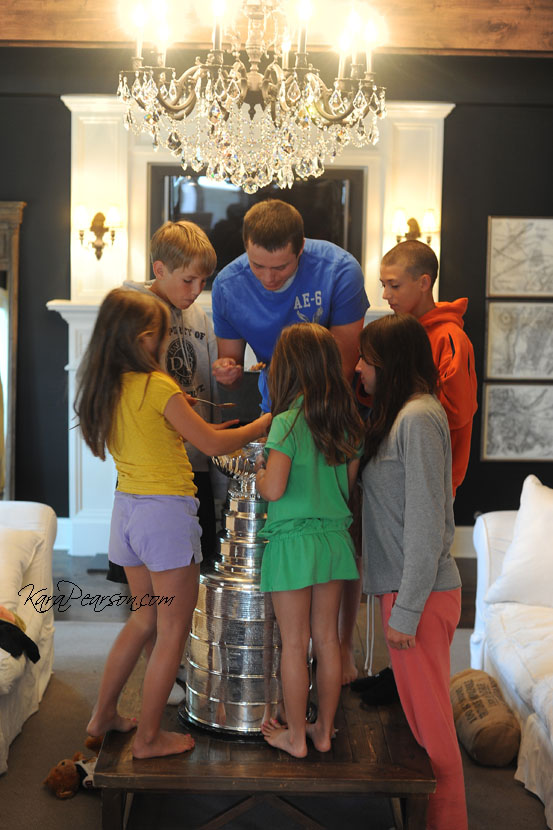 I asked Brent how amazing of a feeling it was washing the Stanley Cup in his kitchen sink. He said he'd been dreaming of the Cup since he started skating at two years old and he couldn't believe it was in his house.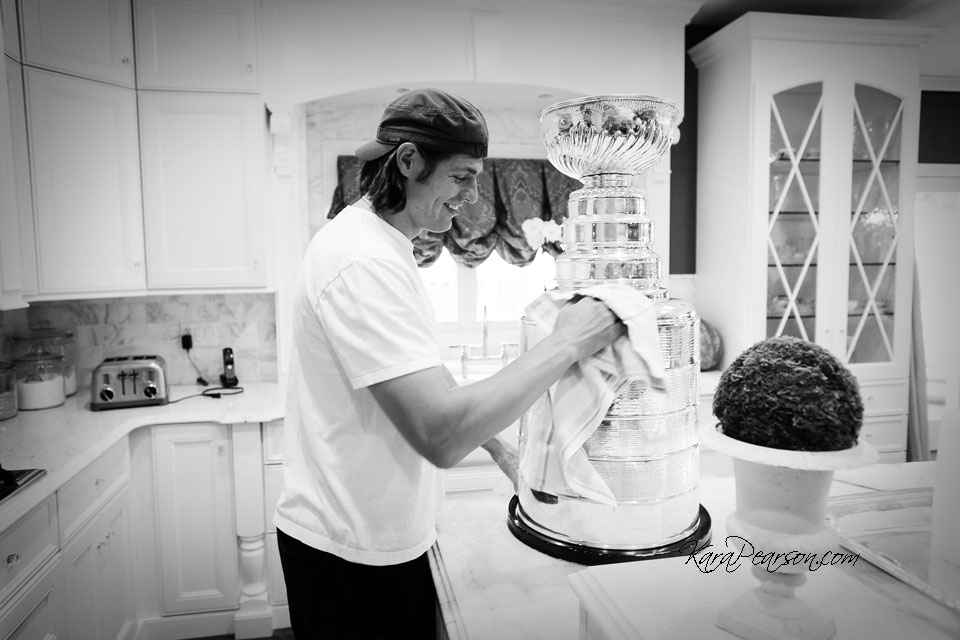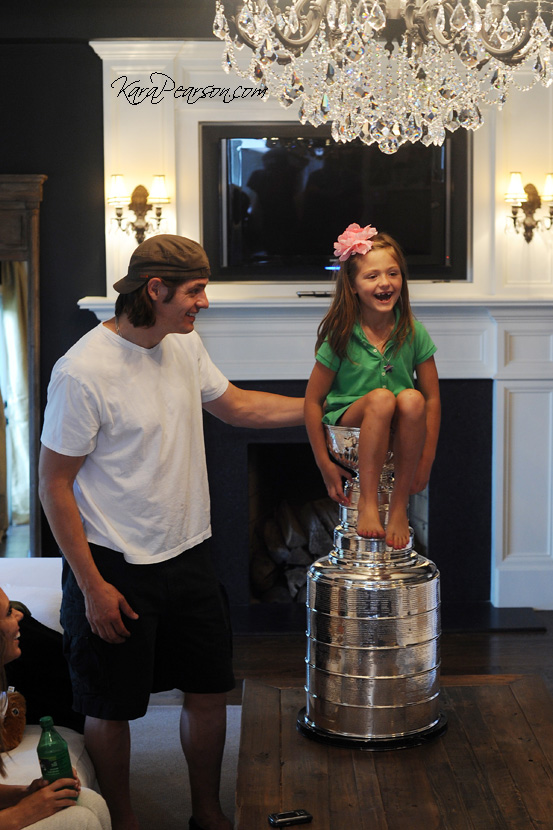 Before heading out to bring the Cup to the crowd …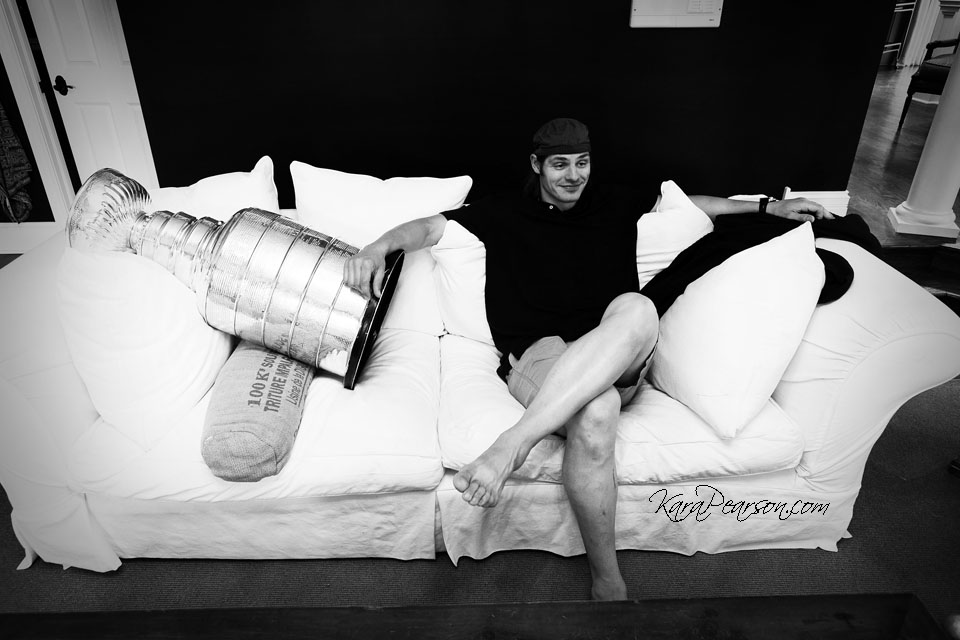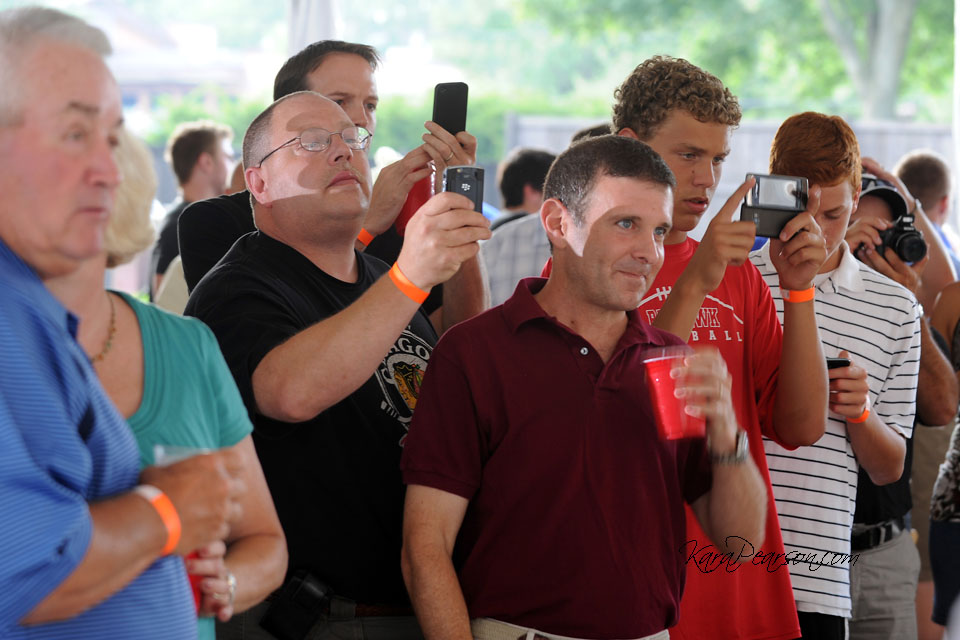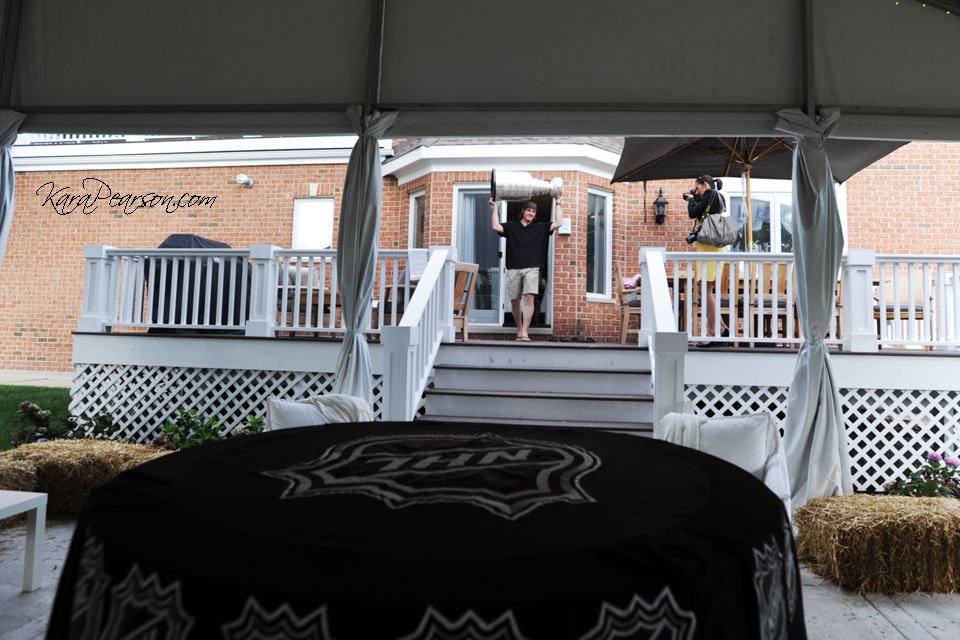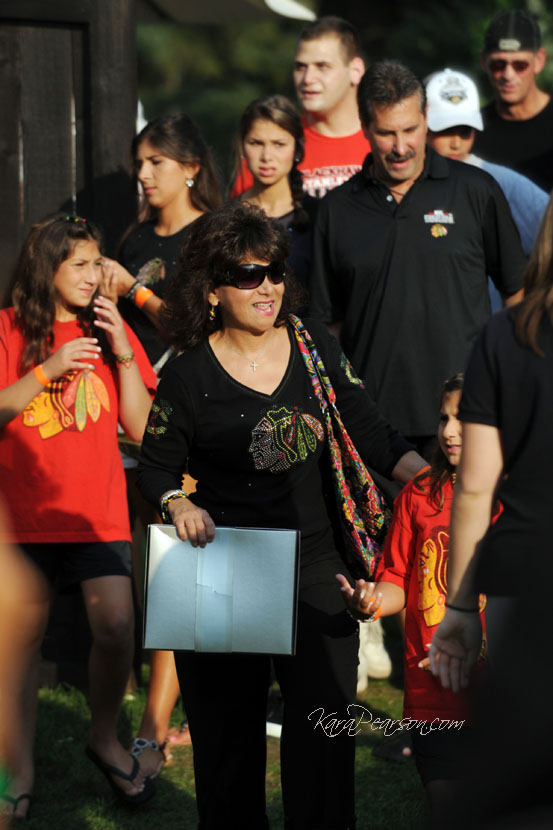 Jayla manned the fun Sno-kone machine