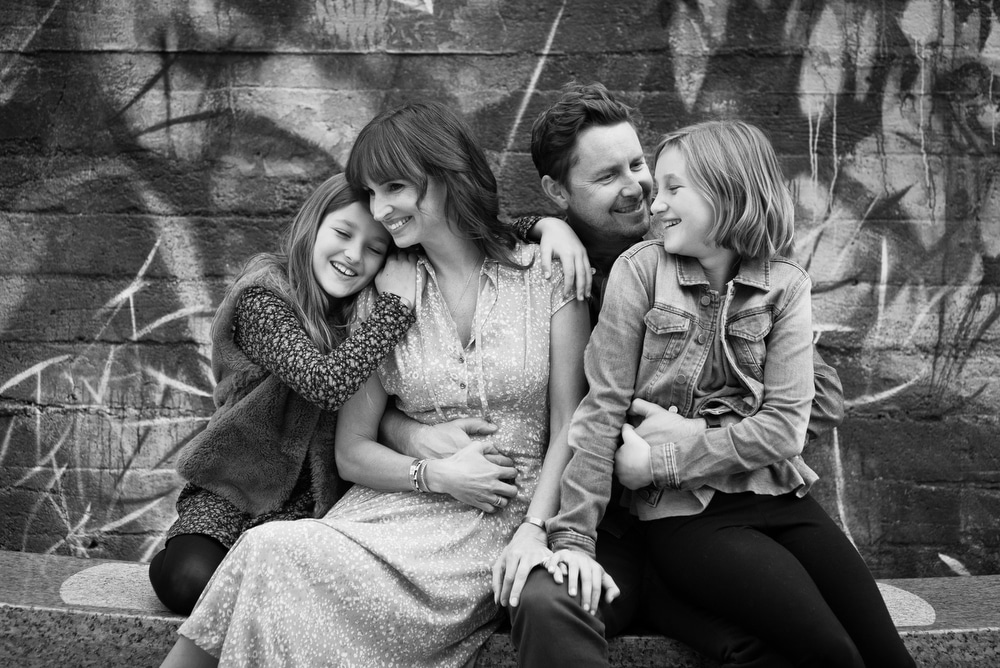 Urban Denver Family Portraits
Having the privilege of photographing a family year after year is wonderful. Capturing family moments and memories each year is what it's all about for me.
I met the Jones family a four or five years ago when their youngest had just started school. Now, they are on their way to becoming tweens.
These girls are beautiful and smart, with their own opinions. It makes me excited for all the fun that's in store for the future with my own young kids.
The Jones family decided to venture downtown Denver for family portraits this year. It proved to be the right choice. The iron, bridges, bricks and industrial feel was perfect for their style.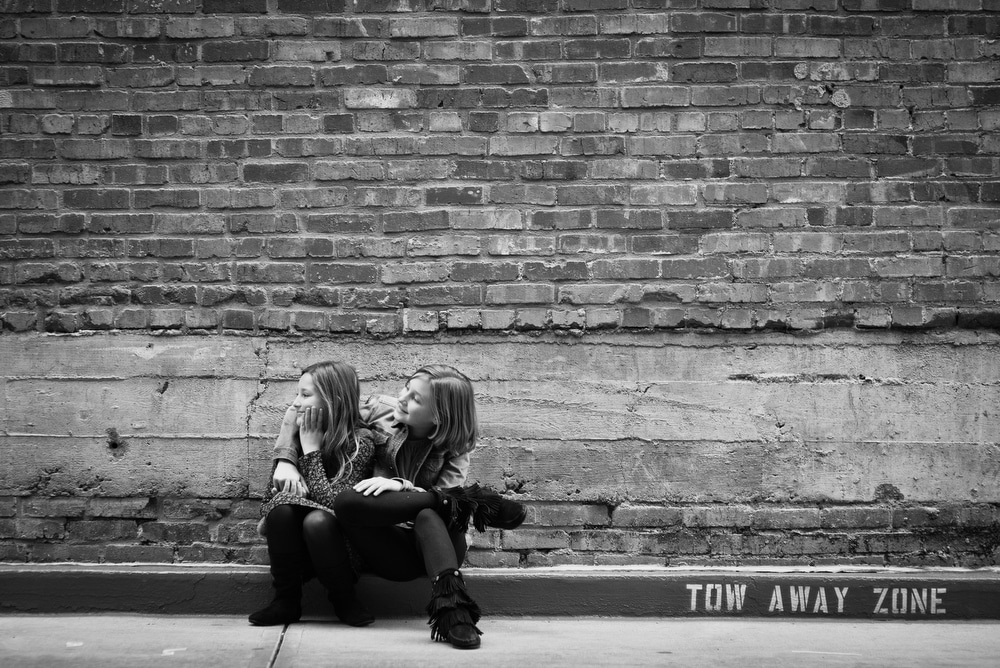 A Sunday afternoon was a great time to photograph downtown as it wasn't busy. We found a great alley that was devoid of traffic.
This was just a few days before winter break. Denver can be a perfect spot for family portraits in the winter. Summer is not your only option!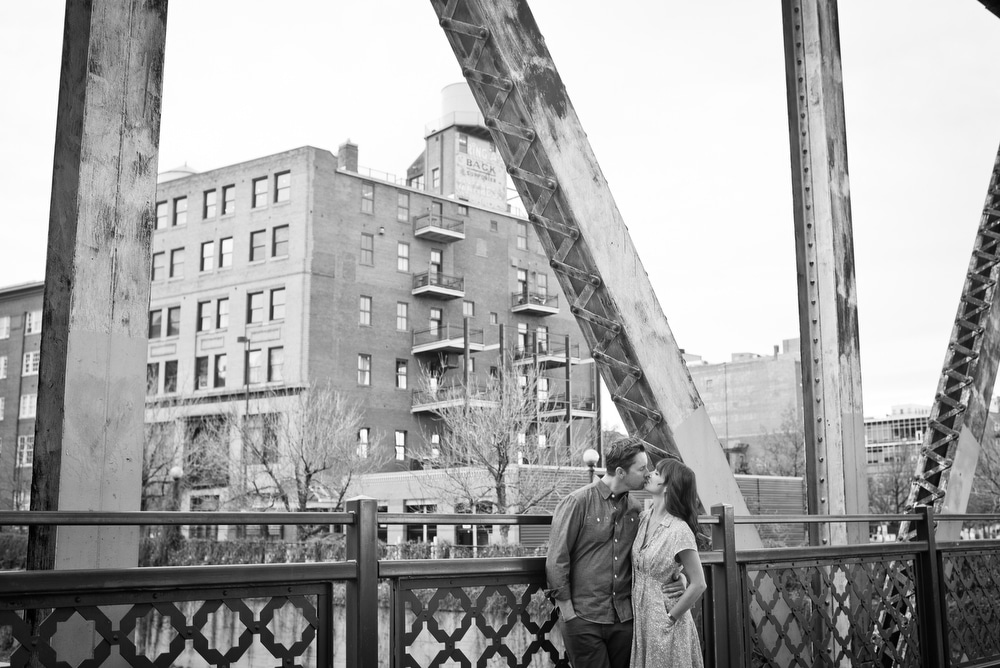 The Wynkoop Street Railroad Bridge gives you the feel of New York City. All the lines and ironwork is beautiful, and makes it for a popular spot.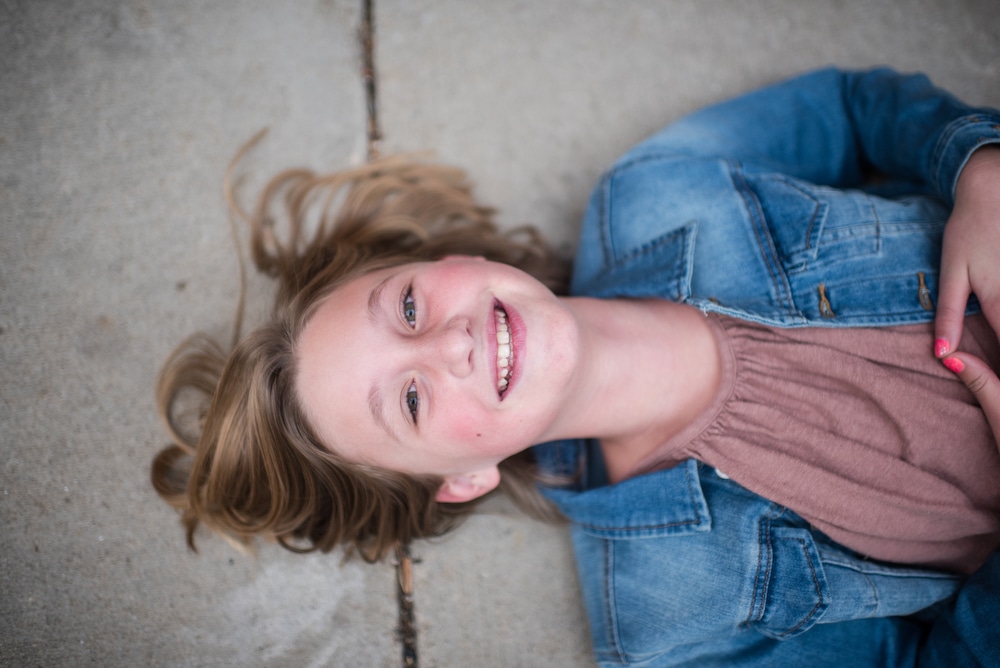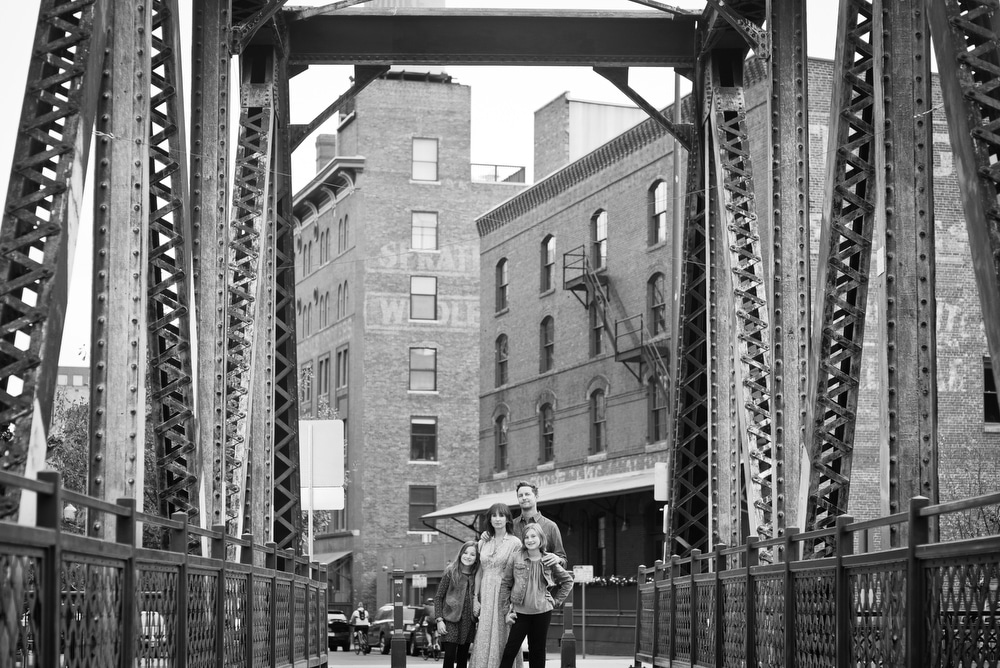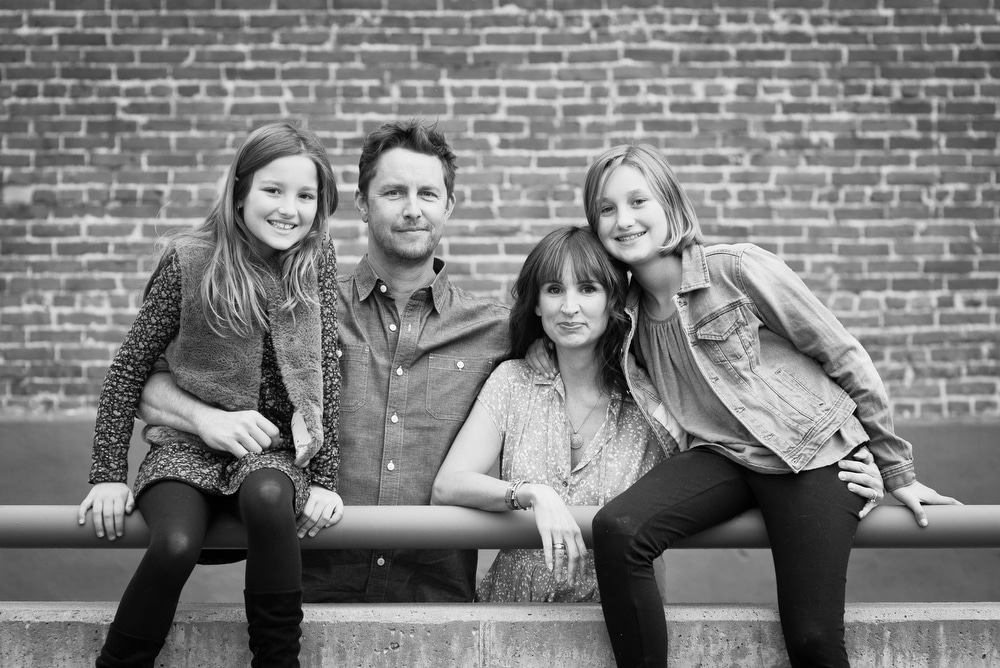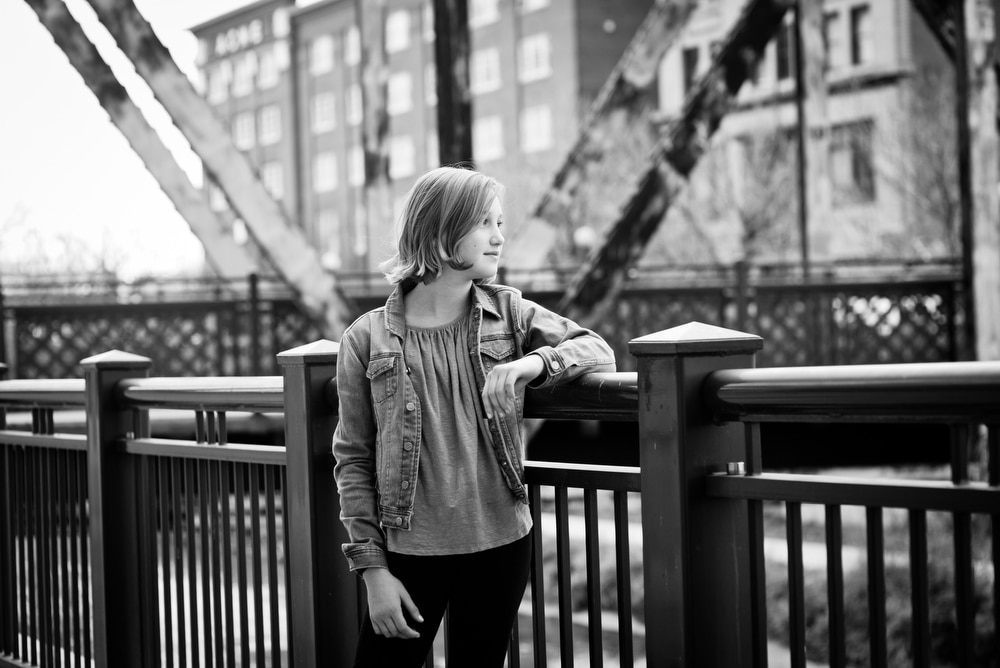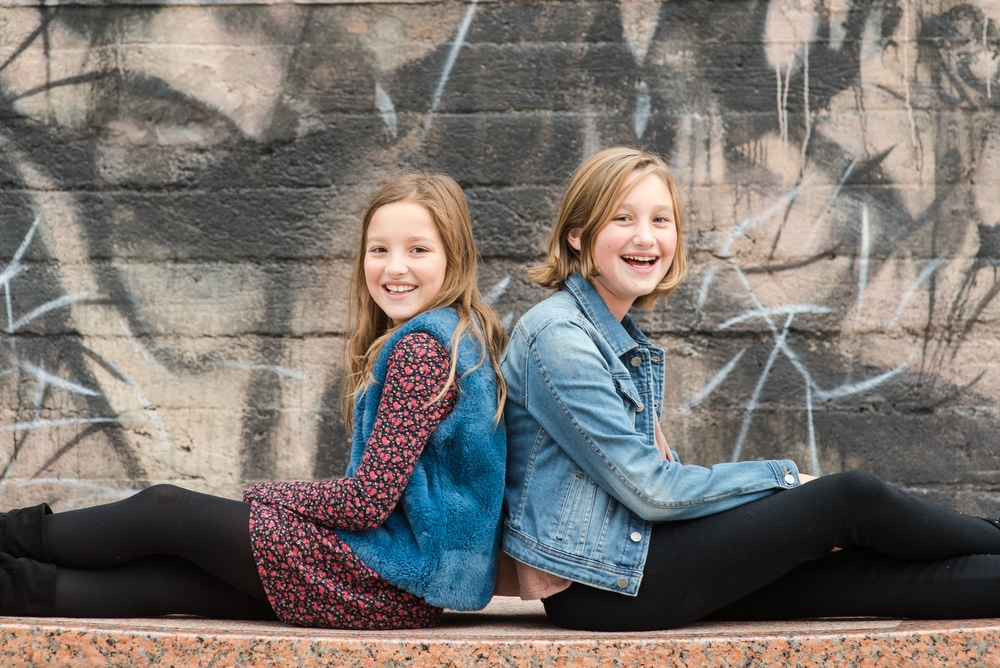 I just love when families take a breather during portraits and enjoy time together.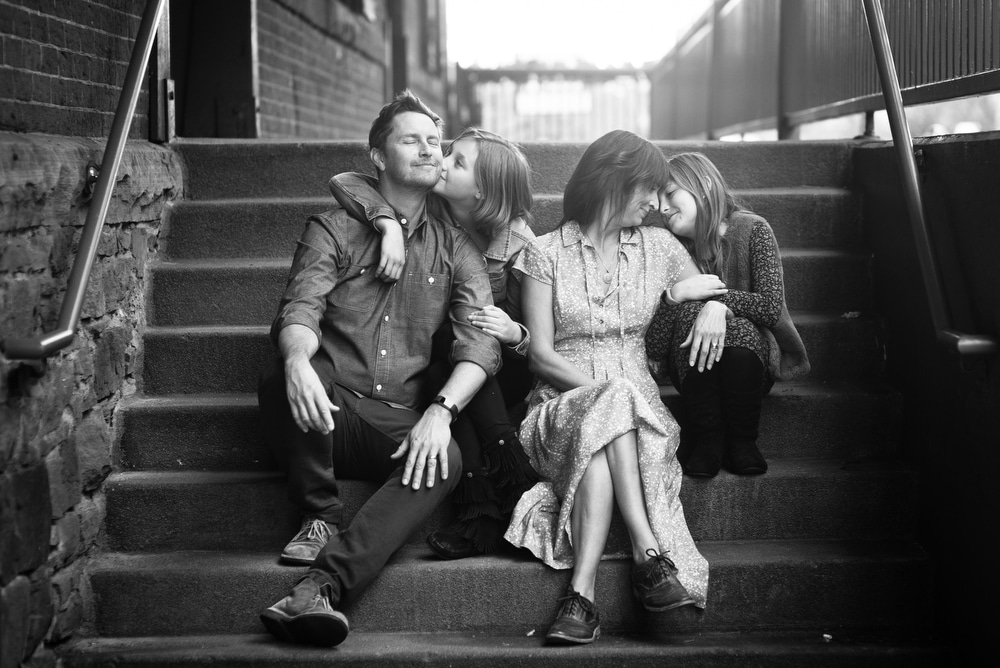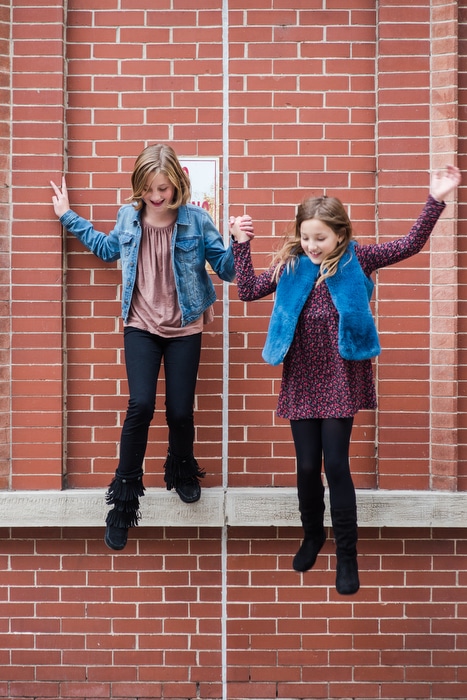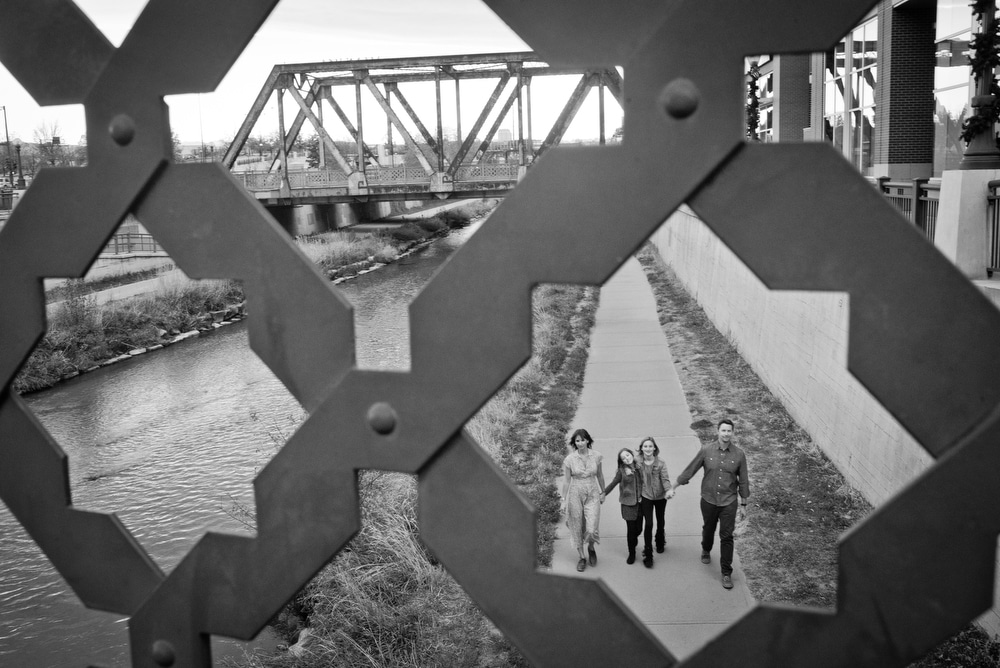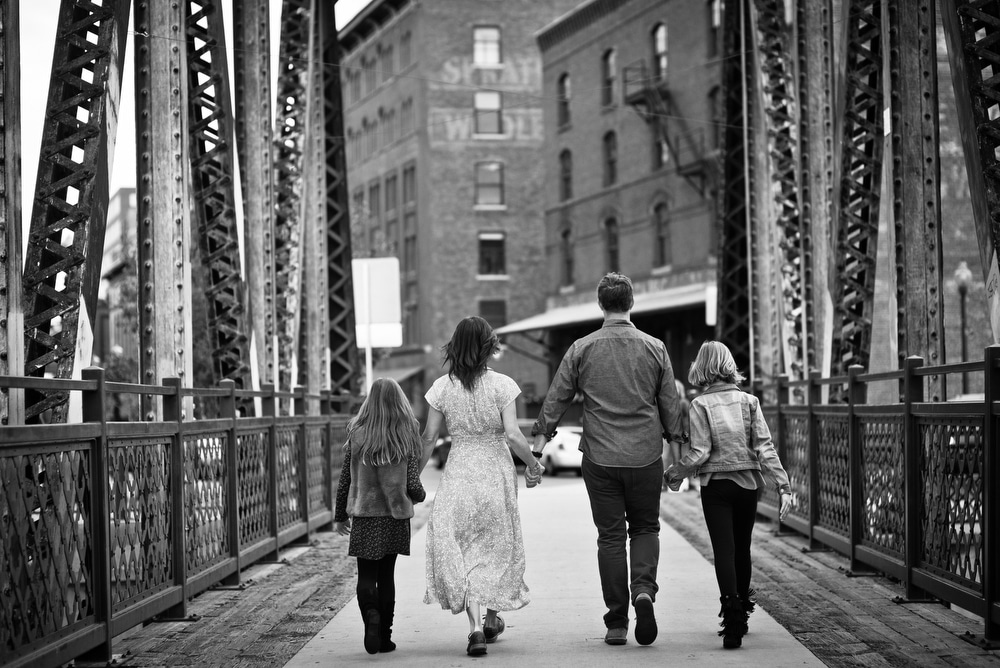 Ready to connect?