Besides "where should we take our pictures?" – "what to wear for family photographs?" is the most popular question I get.
If you ever took family portraits as a child, then you remember your mom yelling at you to not wrinkle your dress while your brother ran around, succeeding in getting grass stains or finding some mud to play in. Deciding what to wear for family photographs can be a stressful decision. Also, a longtime Denver family and newborn photographer, I promise that I have ways to make it easier.
Moreover, think going out for a fun date night or out for drinks with friends. Too dressy, and you'll feel uncomfortable. Too casual, and you'll feel insecure and not confident.
Show Color Some Love
1. Dressing in a similar color scheme is good. Matchy-matchy is not. Wear complementary colors. For example, if your spouse wears a blue and red checkered shirt, your daughter wears a navy blue dress, you wear a red and purple striped shirt and your son wears a red shirt. Being in Colorado, I'd avoid green since there is so much of it in the summer.
2. Try to stay away from all white, or all black. It can wash people out or be a bright spot in the photograph and draw your eye away from people's faces. Of course, bright colors pop in photos, therefore so will you!
Options Are Fabulous
3. Bold accessories are great – cute shoes, hats, necklaces, etc. Stay away from large scarves, big turtlenecks or anything that completely hides your neck. You don't want to look like you don't have a neck.
4. Ask your photographer if they have a client wardrobe. Some are able to outfit the entire family! If not, she may offer an online service that creates clothing options that look good together based on the style you're going for (boho, preppy, etc.). Then, you can shop your own closet or order from the site.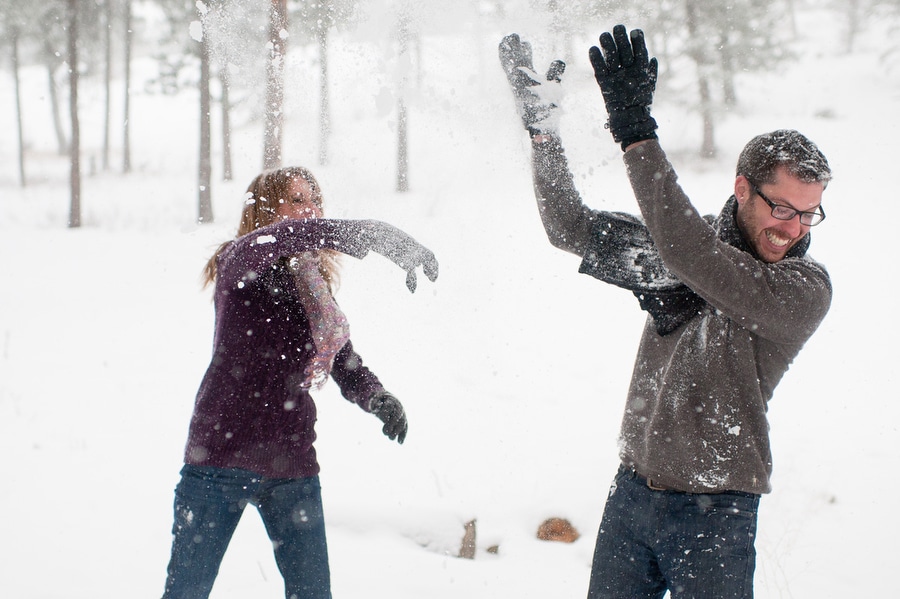 Remember Where We Live
5. Take your family photo session location into consideration! Will you be in the mountains or downtown Denver? Layering is always great in the fall. Again, we live in Colorado, so temperatures change quickly especially if you are in the mountains. If you are going to be outside in a park or on a trail, avoid high heels or wedges. Be smart about footwear!
6. Act natural. Get goofy. Show some love. You don't always have to be looking at the camera. Interact with your kids and your spouse. Let your personalities shine!
Feel free to text or email with outfit ideas. Of course, I am more than happy to give you some input!