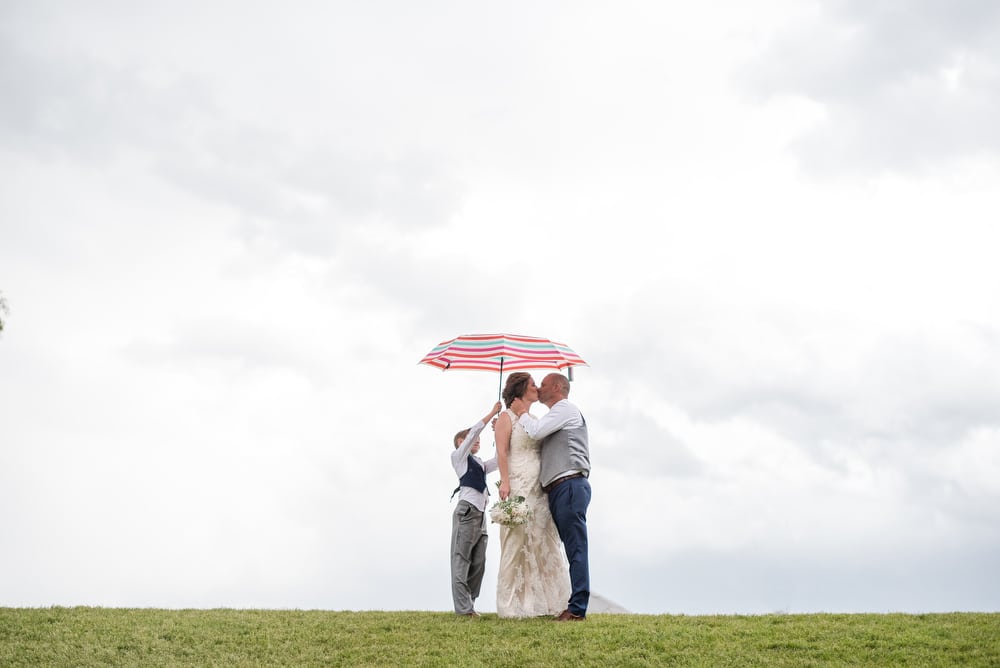 Denver Botanic Gardens Wedding
Almost all types of weather was experienced on this June afternoon: sun, clouds, rain, hail and back to sun. Tony and Simone, and his son, Logan, took everything in stride and didn't complain once. Luckily it all held out until after the ceremony to let loose.
We were wandering through the Gardens taking portraits, ducking in and out from under the foliage when the rain got harder. At one point, it started pouring and we found ourselves under a gazebo area when all of a sudden the hail started. Luckily we were safe from getting hit, and it made for some laughs at the craziness of it all.
Tony and Simone had a small wedding ceremony in Denver Botanic Garden's Romantic Gardens. It's such a lovely spot with the rows of pine trees, and feels secluded from the rest of the gardens.
At the end of the ceremony, Tony's son, Logan, surprised Simone with another wedding band to wear on top of her engagement ring. It was a really sweet moment and a wonderful way to incorporate his son.
We took a huge group photograph by the Chihuly glass sculpture which captured their 50 guests with them. A lot of couples like to capture a portrait with all of their guests. It does take some pre-planning and is best done right after the ceremony.
Since it was a Saturday afternoon, the Denver Botanic Gardens was busy. We kind of lucked out with the rainstorm happening in the middle of portraits because it definitely cleared out many of the guests. Plus everything looks so crisp and green after the rain.
I adore small weddings because there seems to be more flexibility to them. The bride and groom are able to talk with guests longer and I tend to get more time for portraits with the couple.
Congrats Tony and Simone!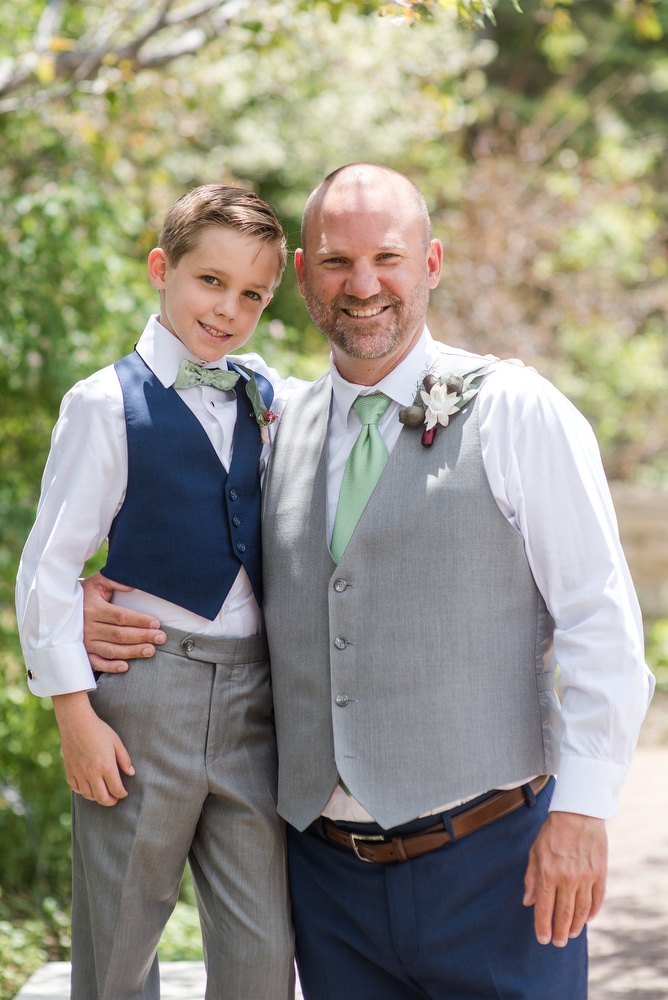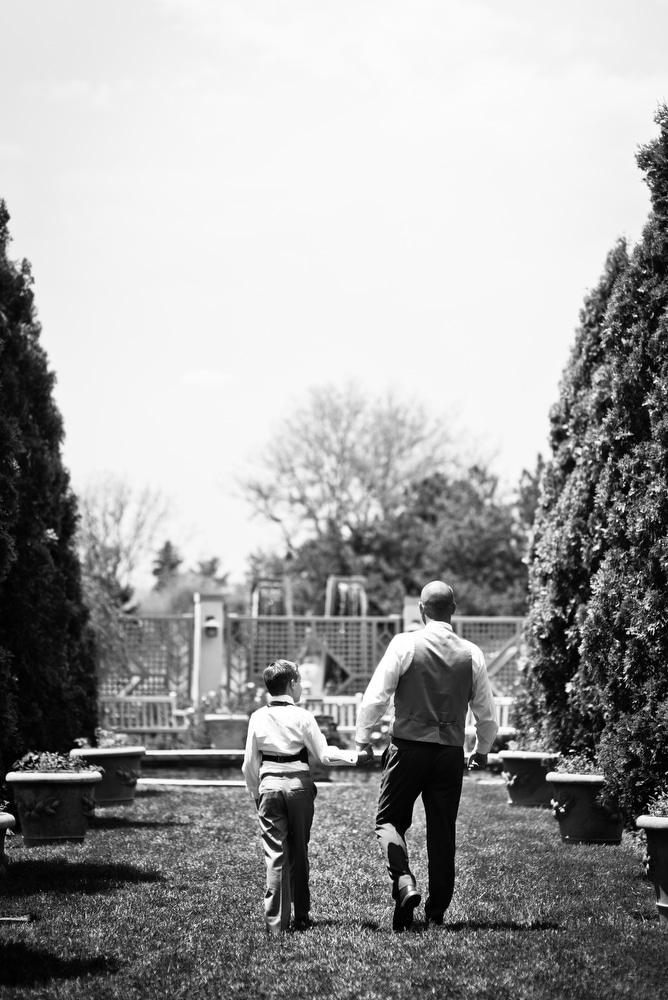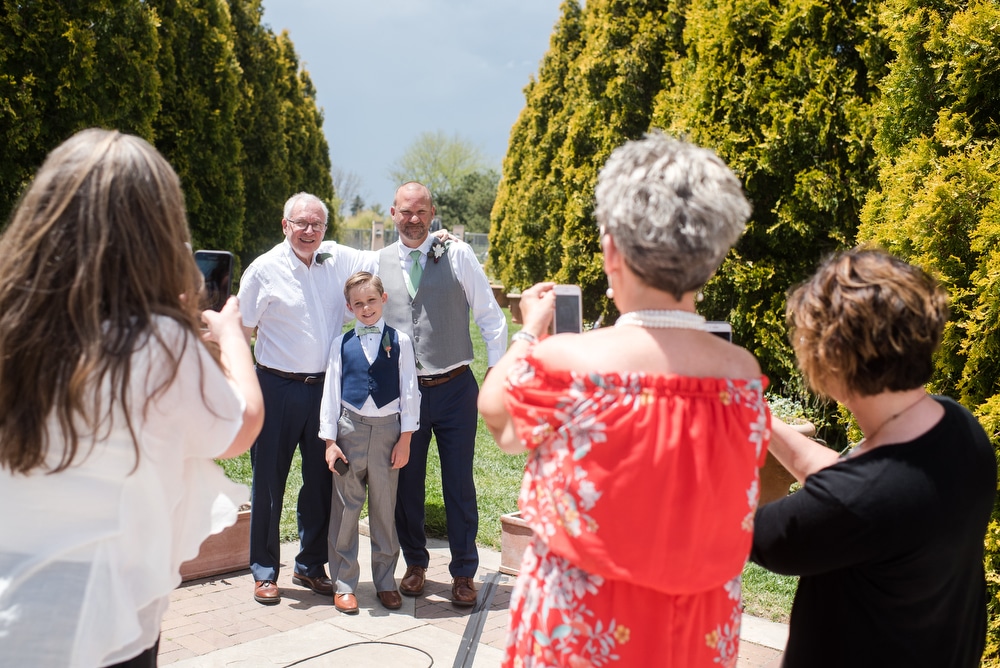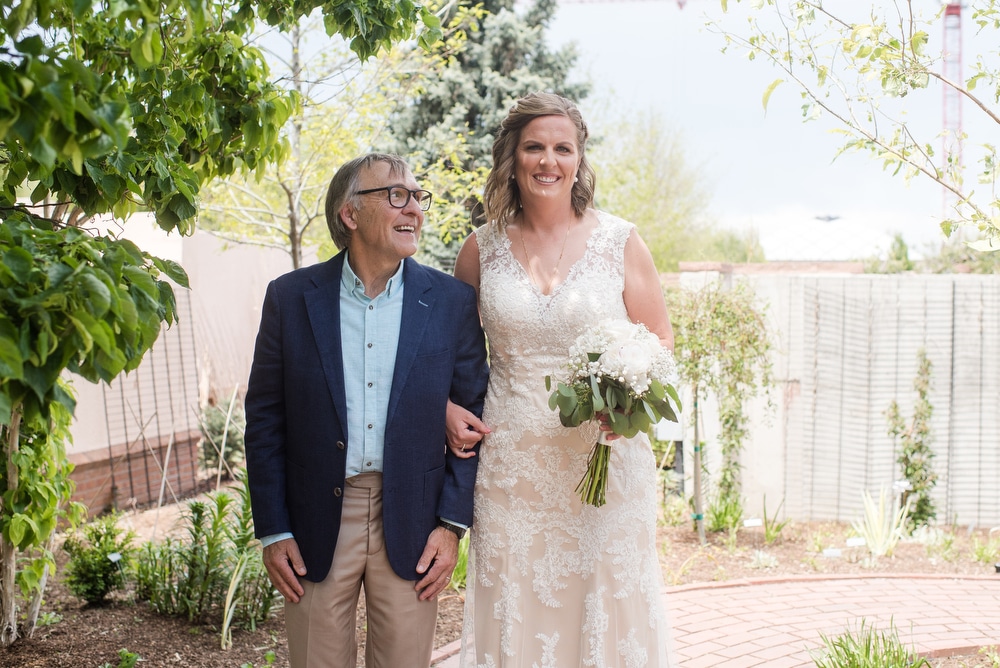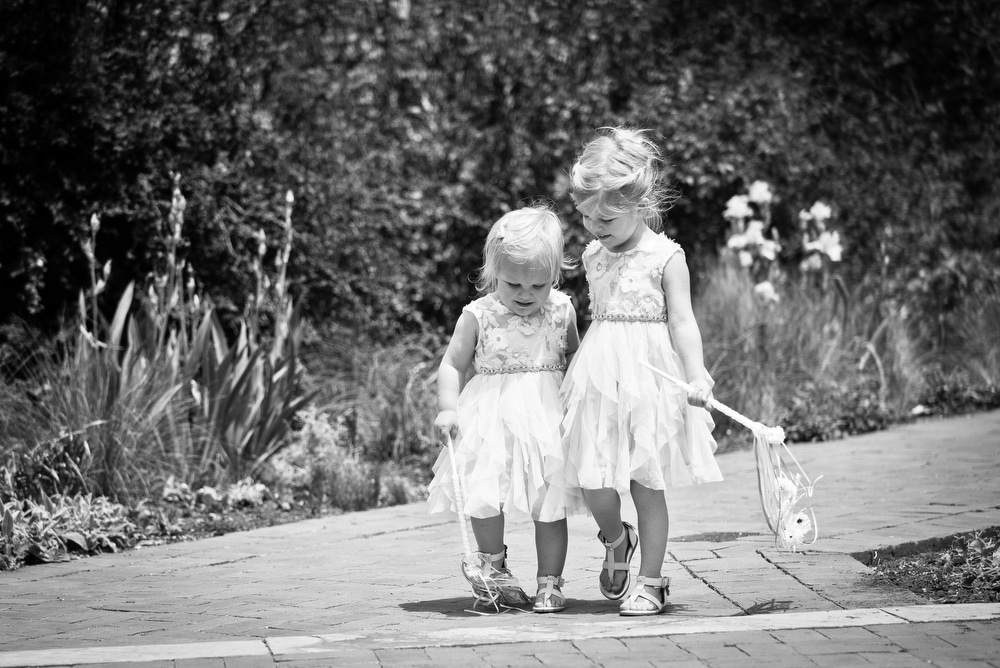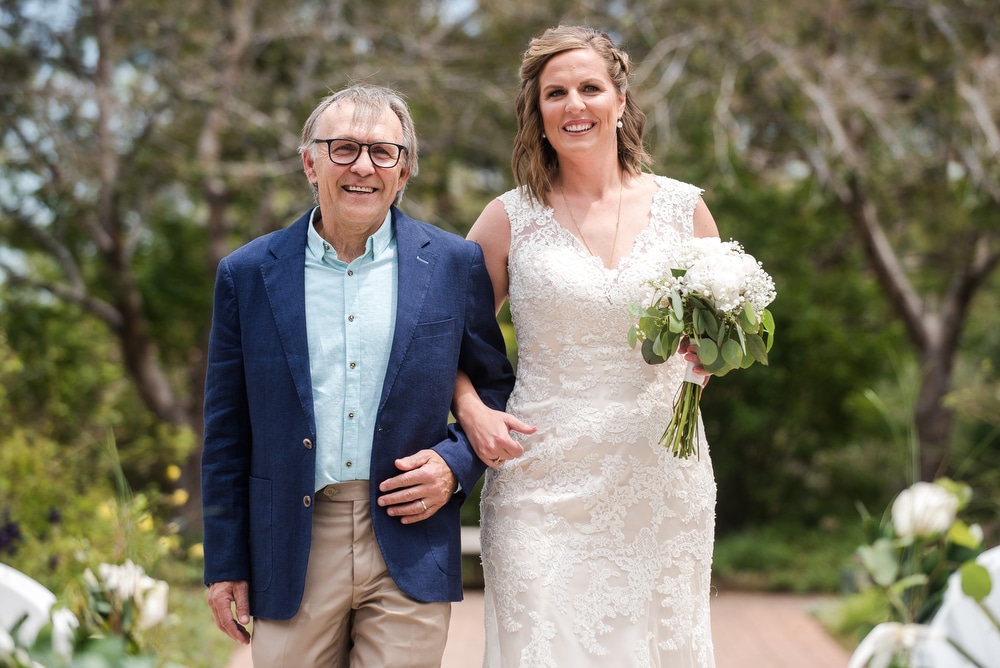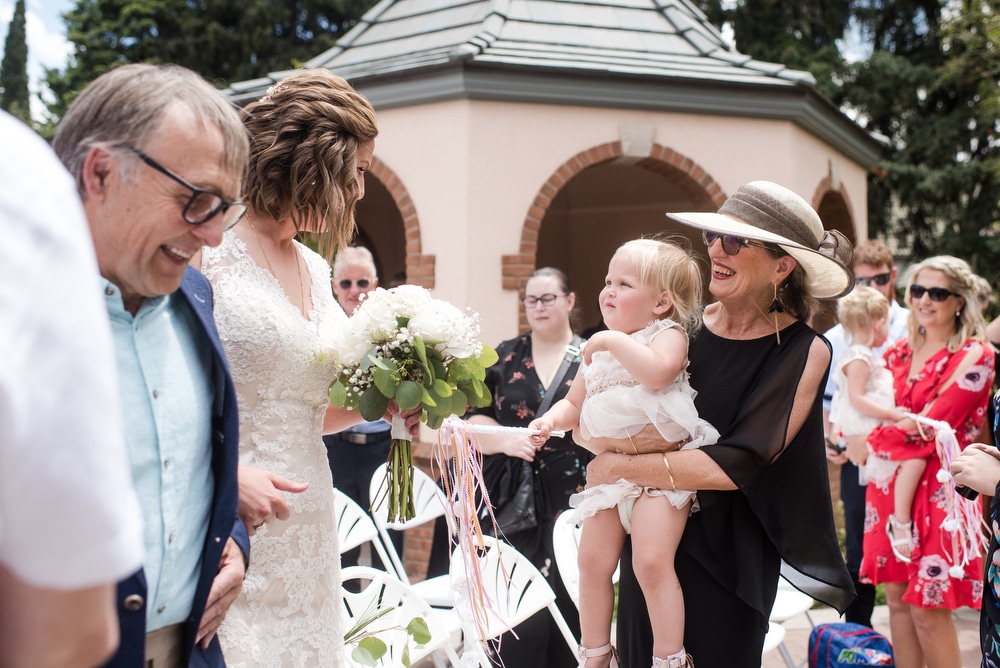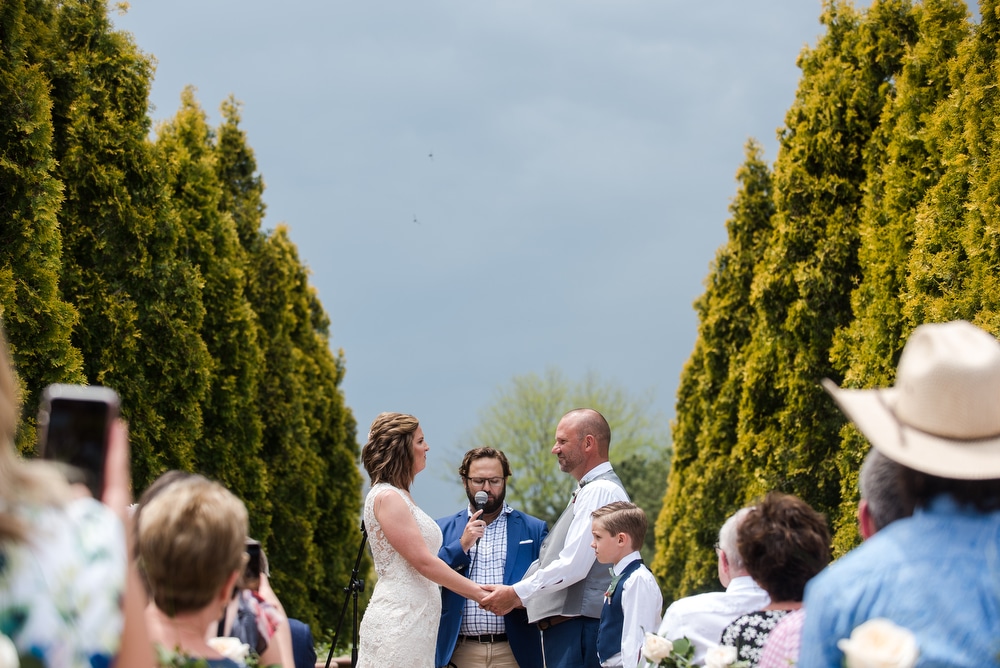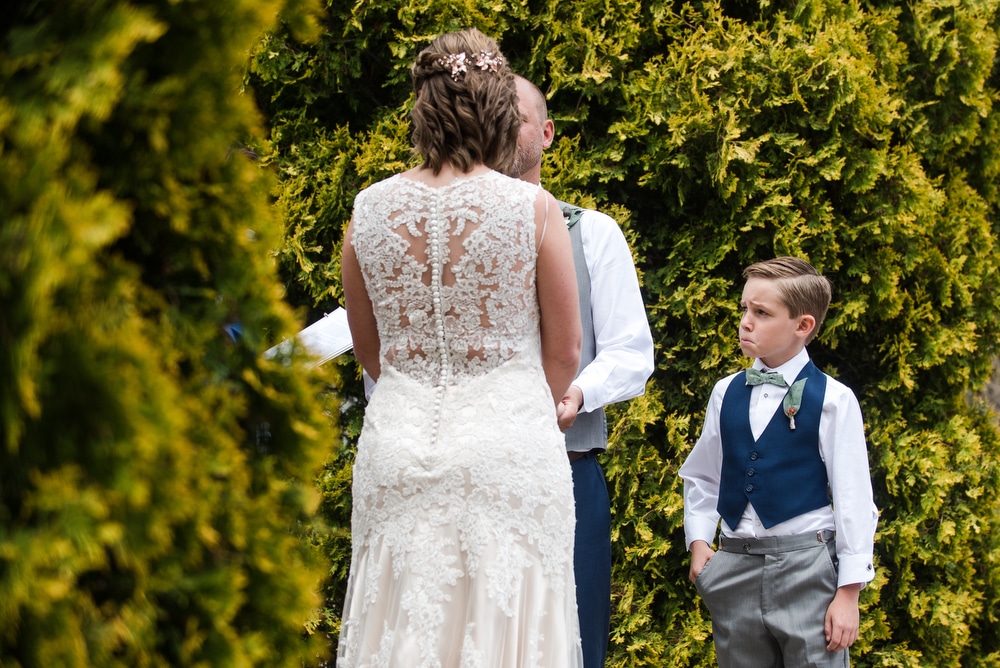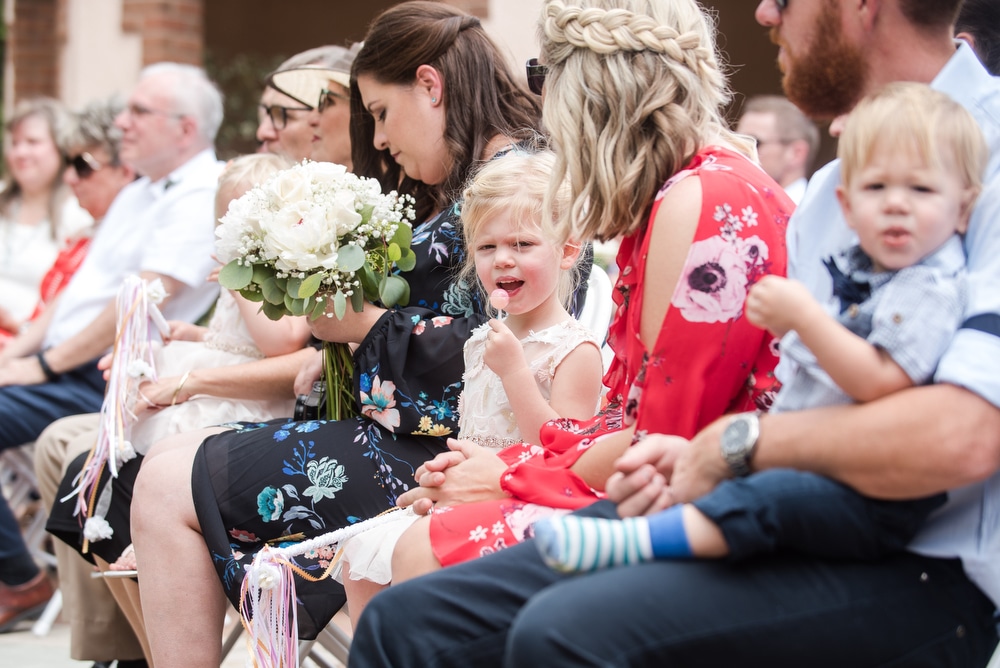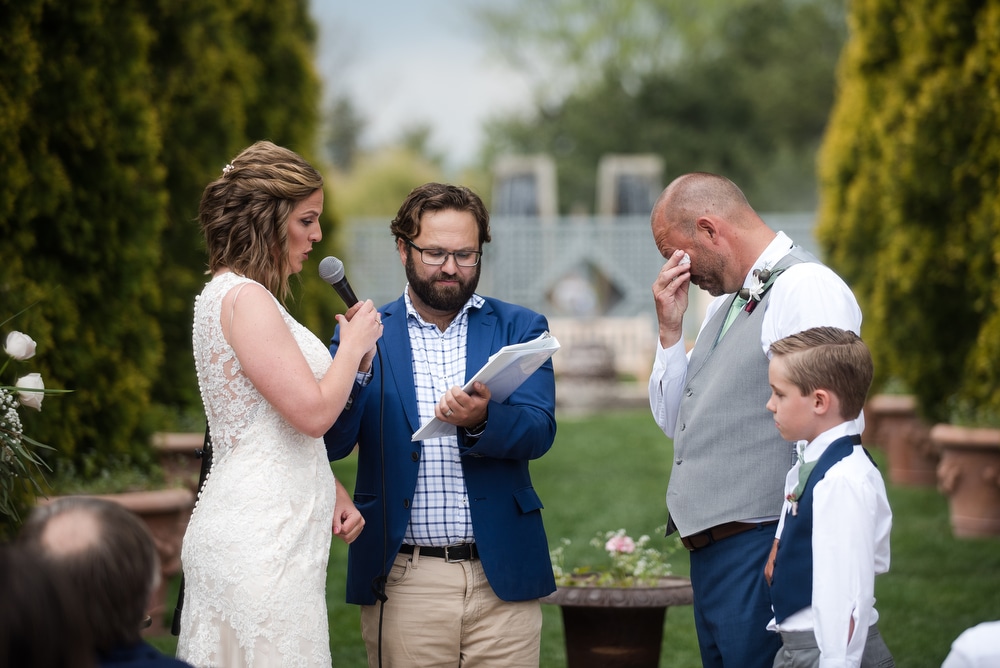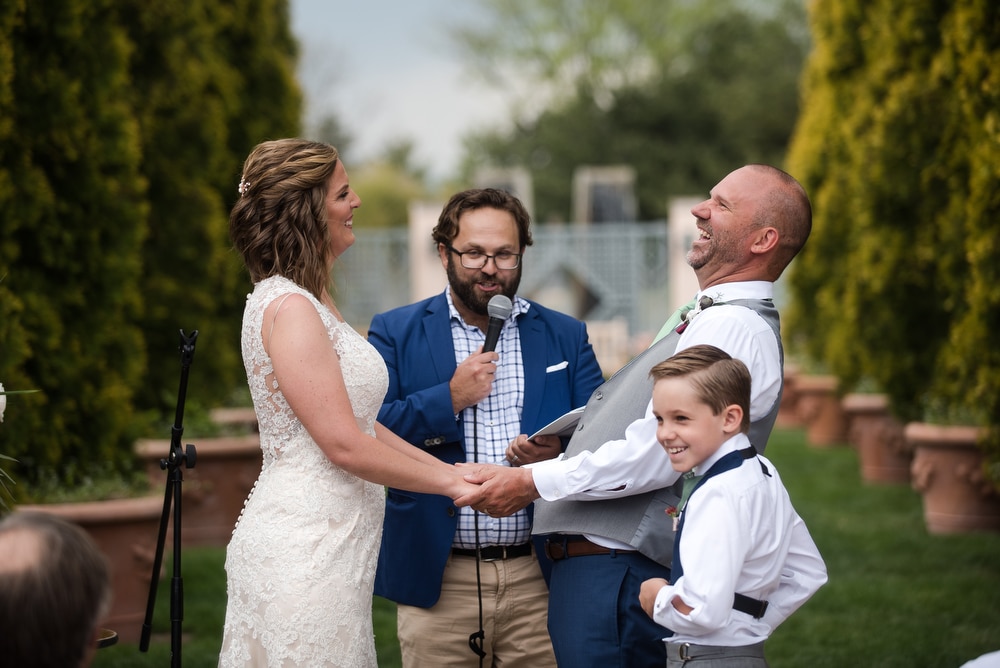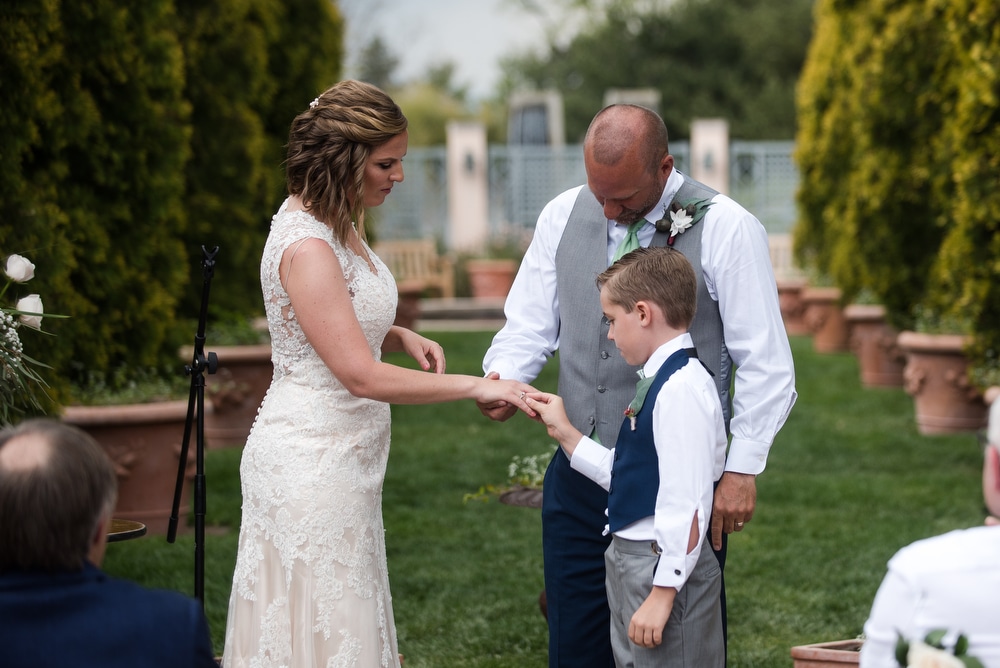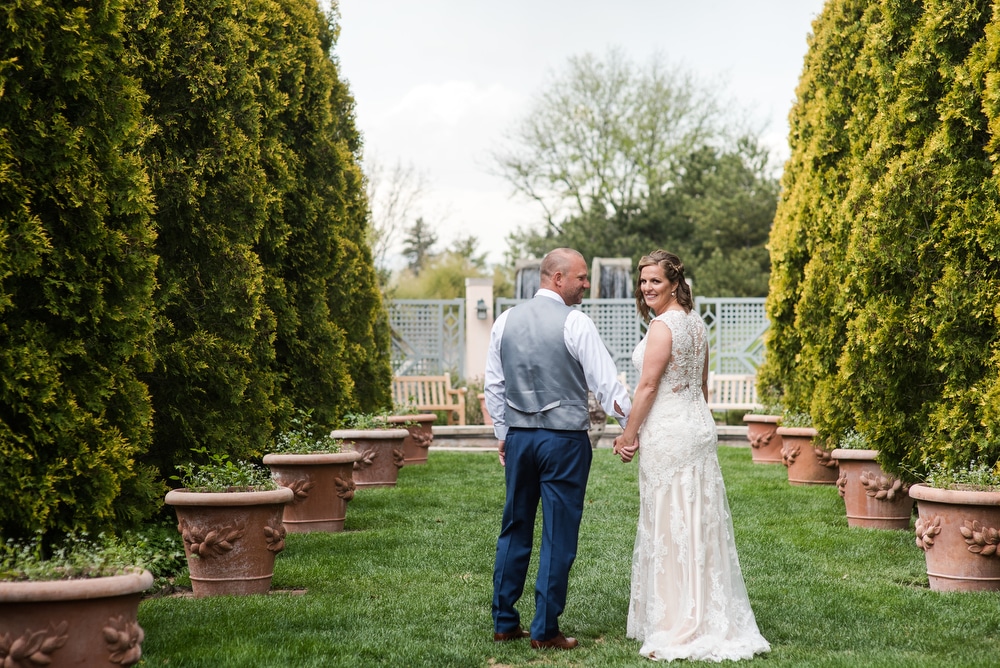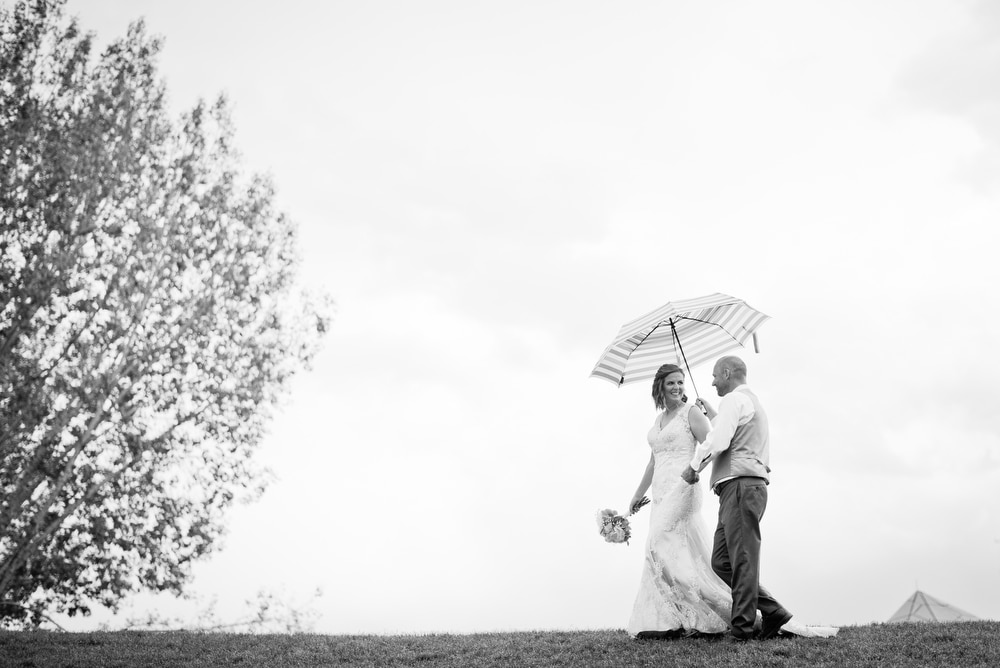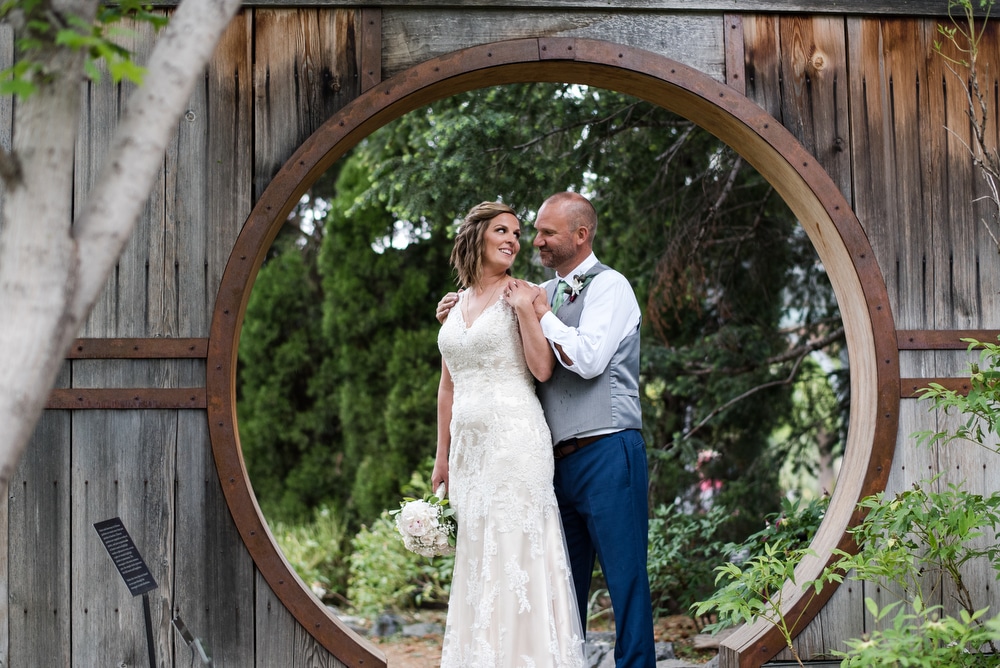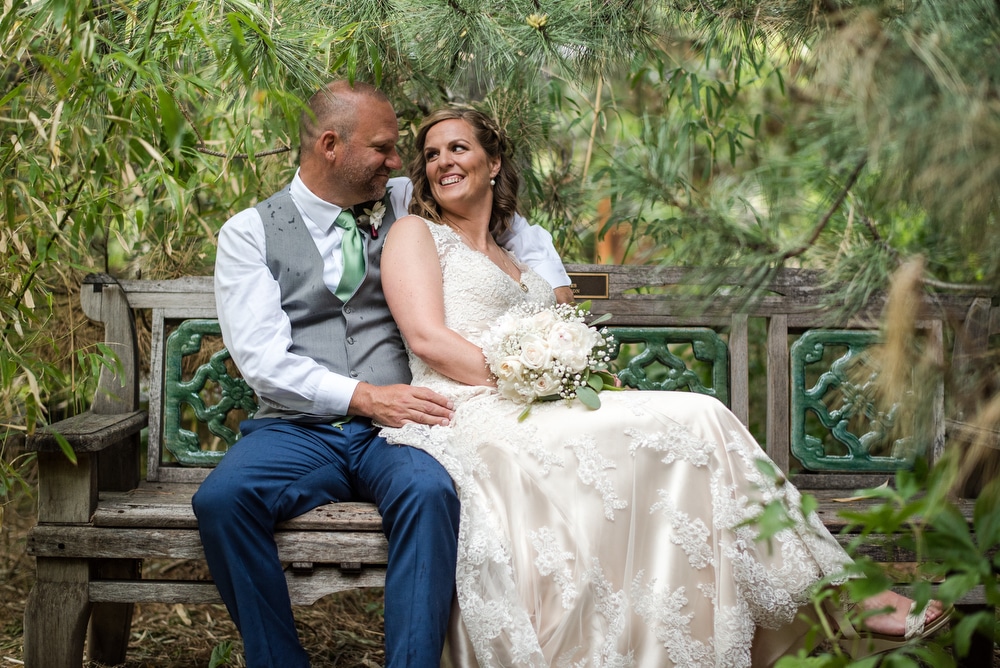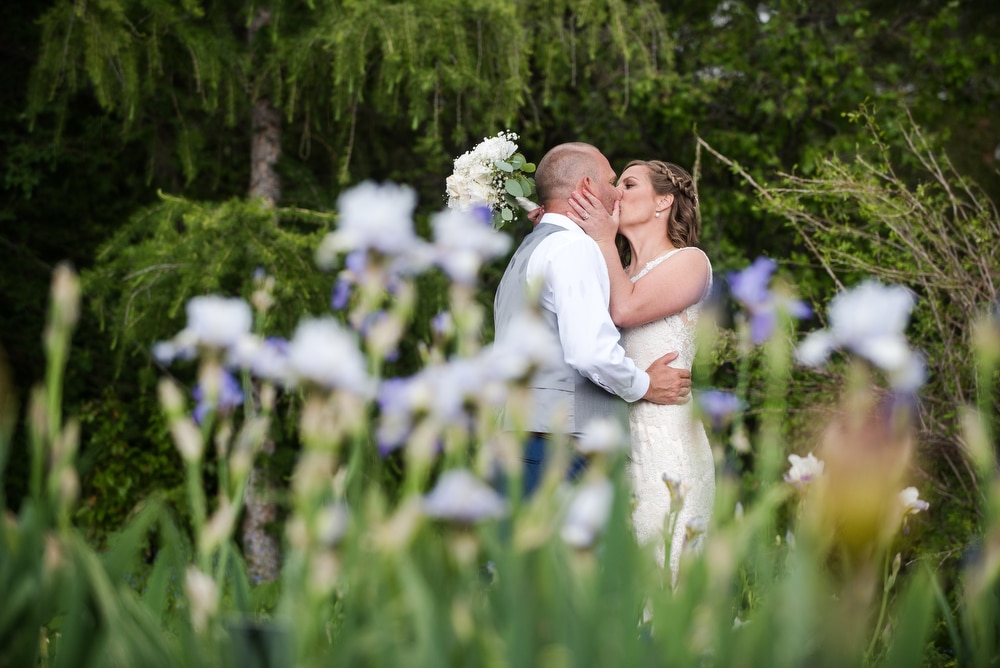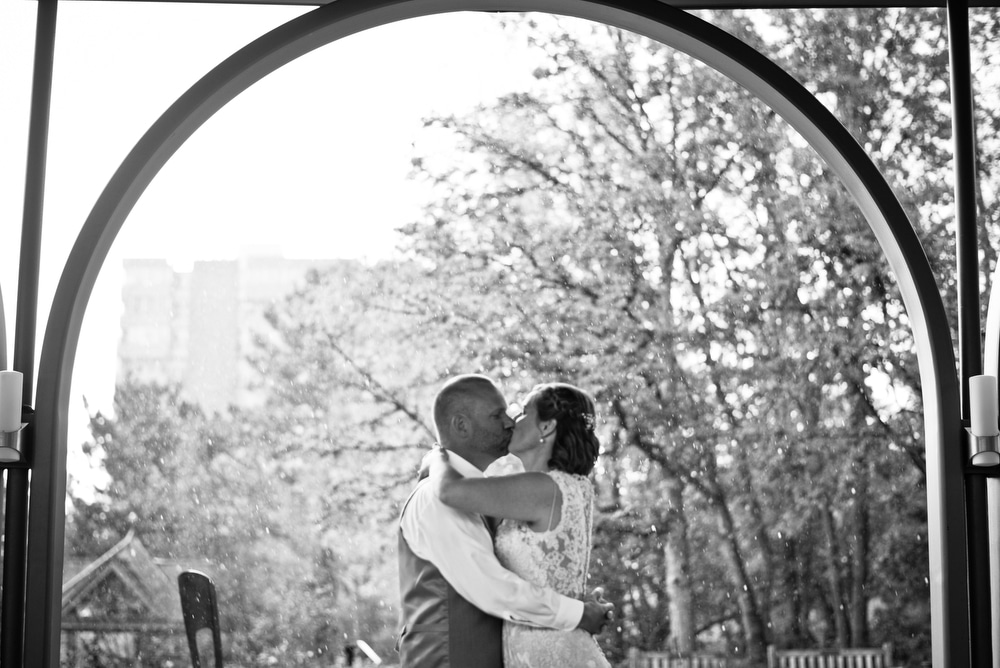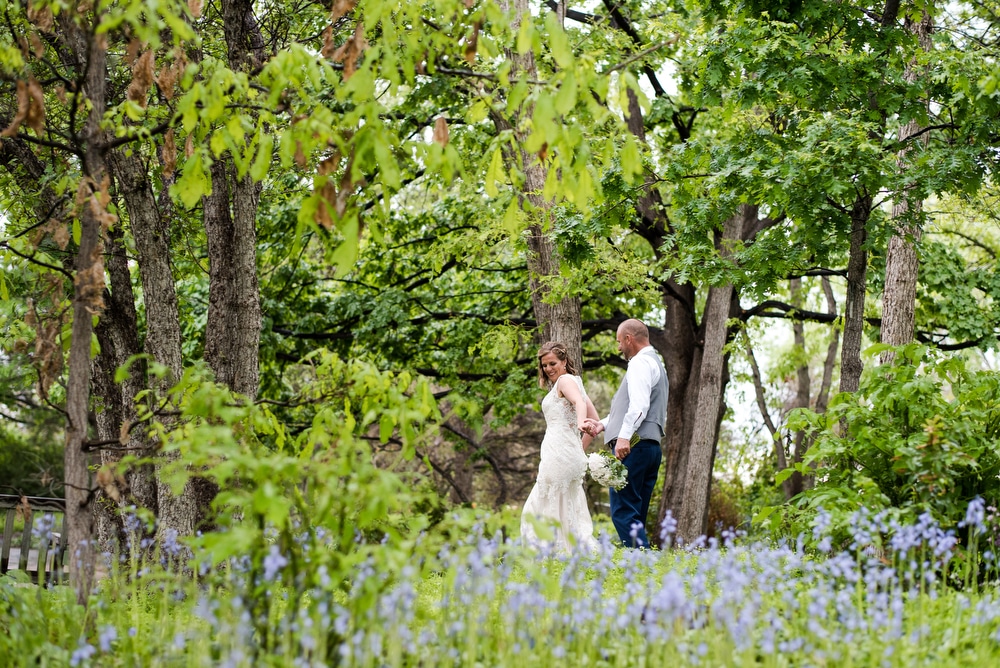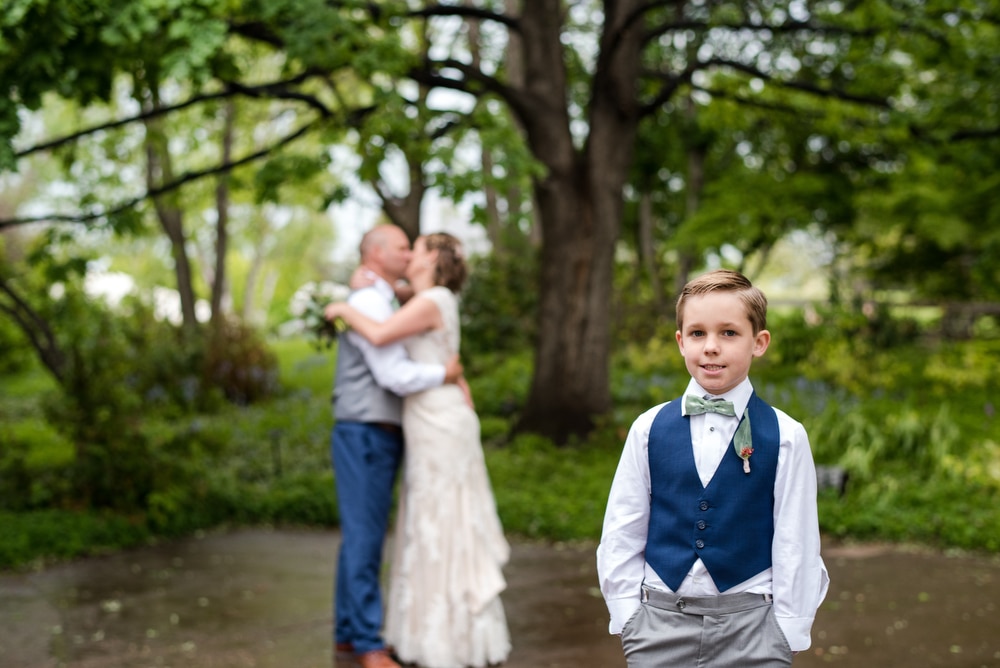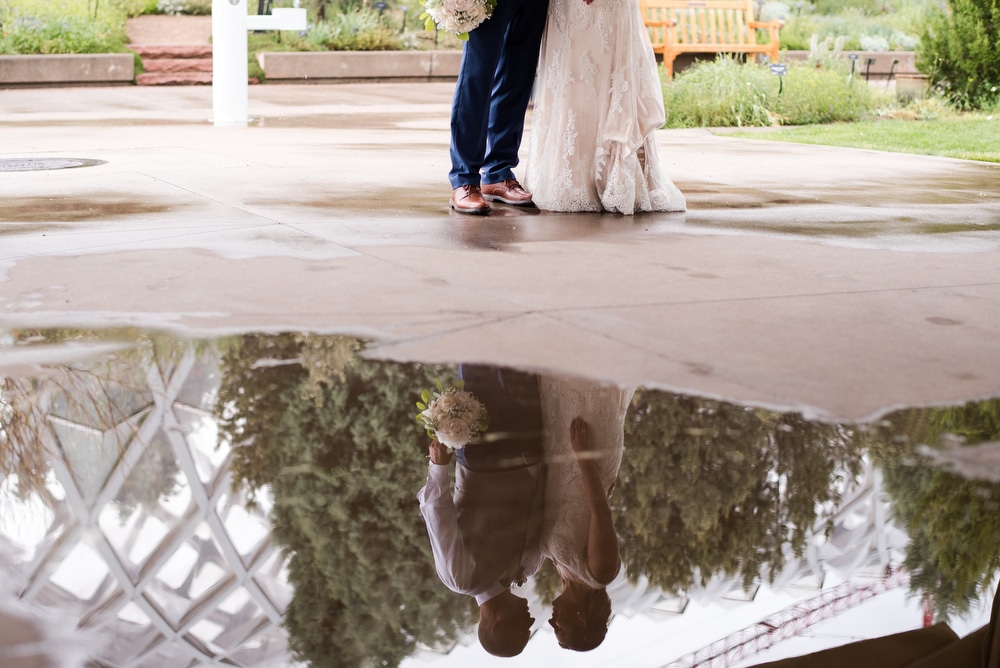 Ready to connect?