Those early days of having a newborn baby feels dreamy, exhausting, love-filled and cozy. Thinking about having to actually get out of pajamas and dress an ever-changing body can feel daunting, and then actually planning on what to wear for newborn photos so that everyone looks good… talk about stressful!
Why I Offer Dresses For Moms
This is why I started offering dresses for new moms. It wasn't until my own newborn photo session with my third baby that I was happy with the way I dressed. I wasn't trying to squeeze into pre-pregnancy jeans or trying on unflattering top after top – all things that just plummet your confidence.
I wore a dress that was flattering, and didn't accentuate the things I didn't want accentuated (hello post baby bump). A new mom's world is turned upside down, and I'm just trying to make it easier.
It is SO hard knowing how to dress for a postpartum body, especially when it's your first baby. I've chosen dresses of various colors, styles and patterns to fit all kinds of tastes.
Then you just need to have your husband worry about what he's wearing – generally a plain t-shirt, button down or henley with jeans or muted colored pants. He can be comfortable!
Baby looks best in a plain onesie, and I also bring various swaddles. Newborns love being cozy and warm in a swaddle so it makes for a happy baby.
While you finish up with the hair and makeup artist, and get dressed, I'll start photographing baby on his own. That allows you to finish getting ready and be relaxed.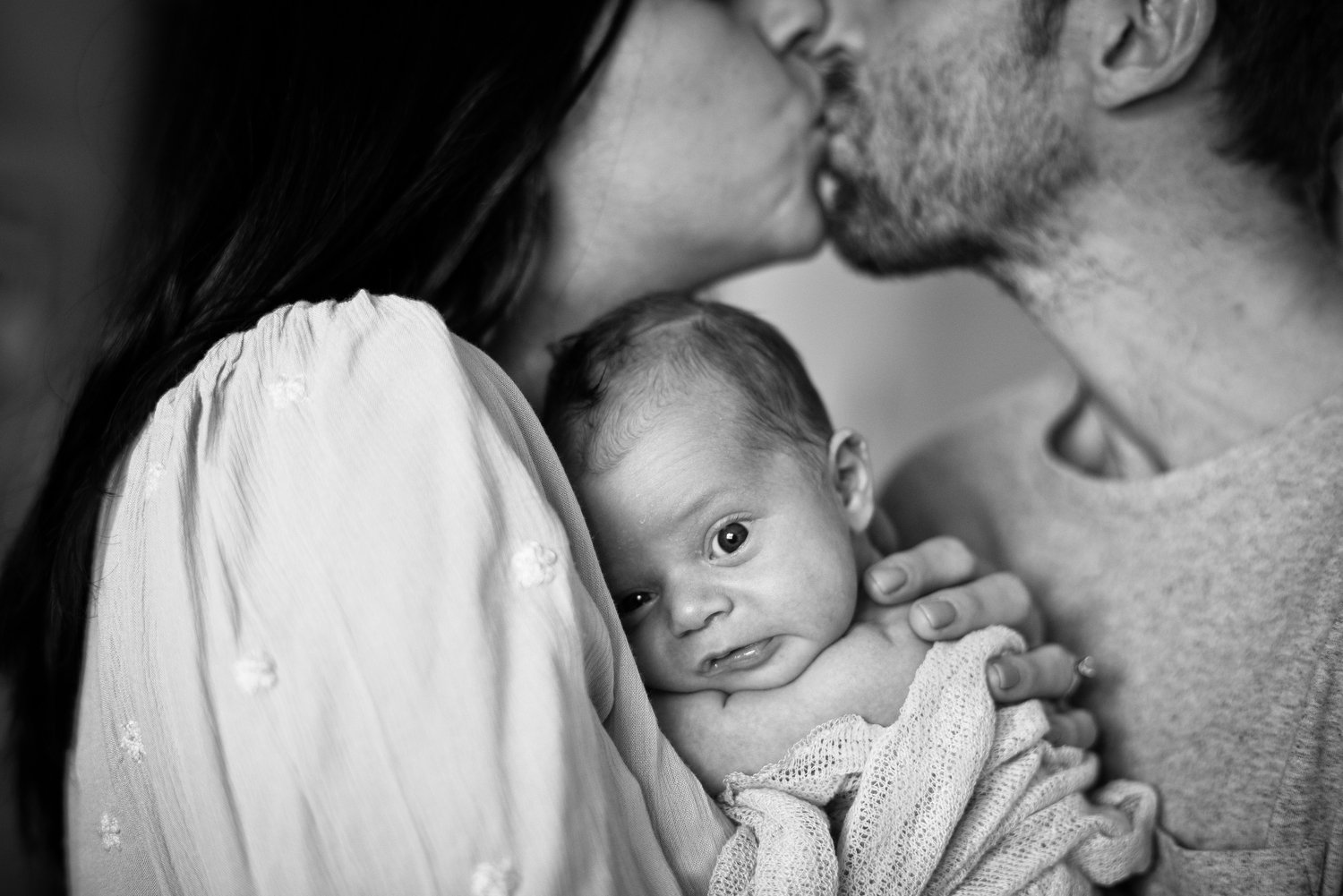 I just adored this family and baby! They were a dream to work with and I'm so excited to deliver them a newborn album to enjoy forever, as well as a framed fine art print of their beautiful family.
Ready to connect?